Are you planning a trip to Prague anytime soon? Wondering which things are a must-do in the city? Look no further! We have compiled a list of the 20 best things to do in Prague – take notes and prepare yourself for an unforgettable experience! These activities should give you a great overview of what awaits you during your sightseeing journey through this captivating city.
Things to do in Prague
Prague is a magical city, offering tourists much more than meets the eye. After exploring the spectacular beauty of the city centre you can venture beyond.
Keep in mind that some of the places and activities on our list are quite obvious. Some of these spots will be full of tourists all year long. In addition, many of Prague's best attractions are found off the beaten path. Here is a list of the best 20 things to do in Prague.
1. Soak Up The Magic of Old Town Square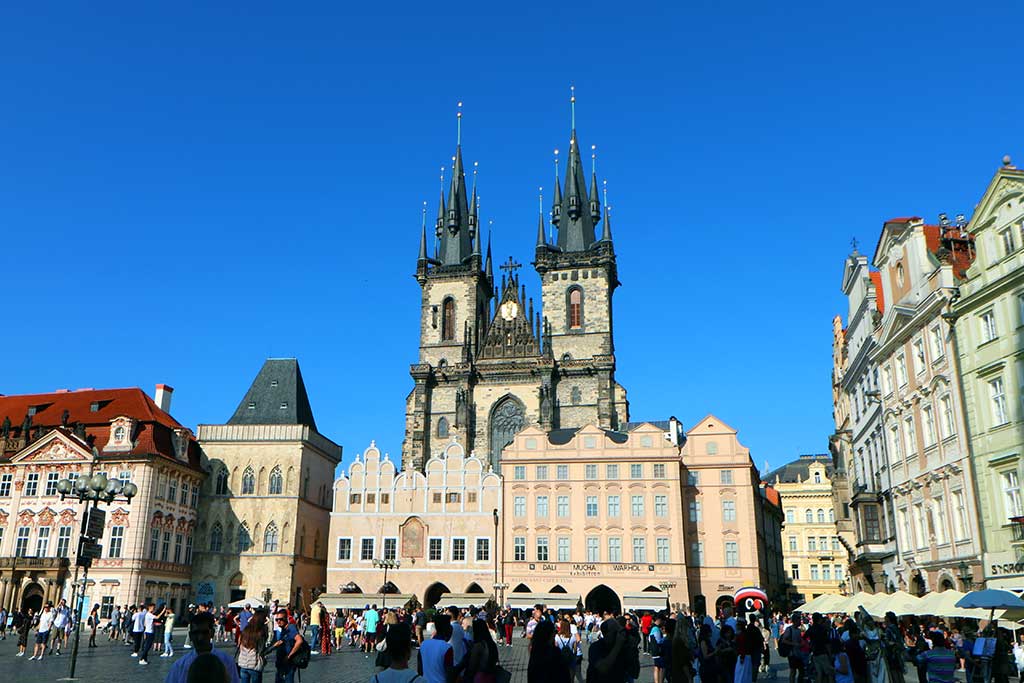 The Old Town Square should be one of your main stops when visiting Prague. Located in the heart of the city, it is one of the most popular tourist attractions and has been around since the 12th century.
The square is surrounded by beautiful buildings, including the Church of Our Lady before Týn, which dates back to the 14th century and is one of Prague's most iconic landmarks. Spend some time exploring the cobblestone streets and marveling at the colorful and ornate architecture, not to mention all the lively street performers, cafes, and shops.
2. Enjoy Sampling Traditional Czech Food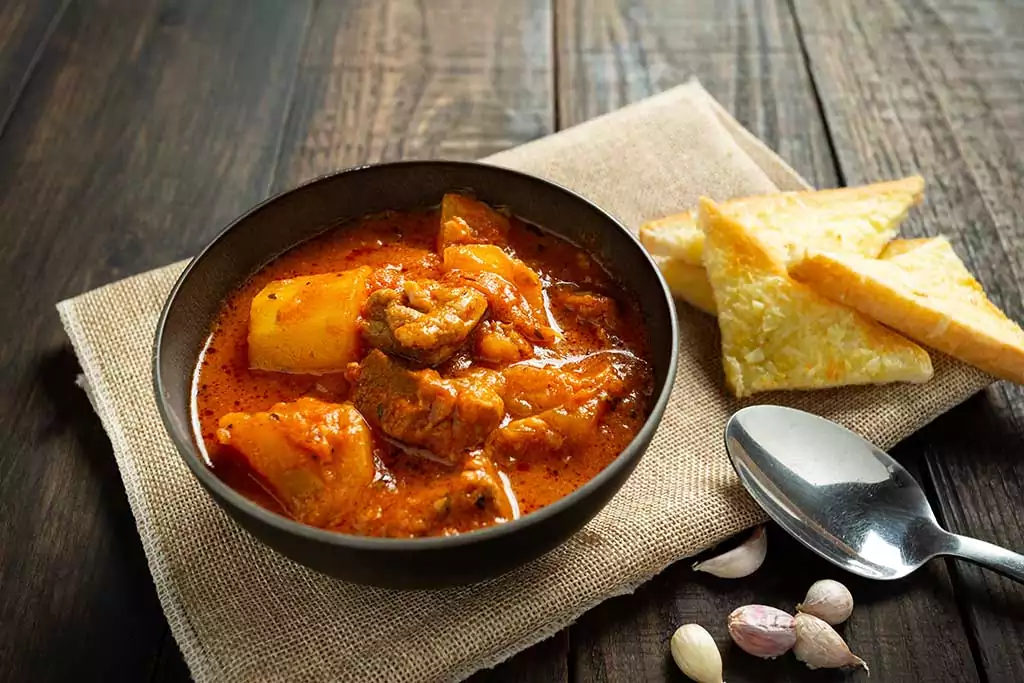 If you travel to Prague, be sure to try the local Czech delicacies: they are tasty! The city has a long history of culinary excellence, and there are plenty of restaurants and cafes where you can enjoy a delicious meal. Traditional Czech dishes include goulash, pork knuckle, dumplings, roast duck, and sauerkraut. Many restaurants also offer vegetarian options, so there's something for everyone.
If you're curious about the best dishes of the Czech Republic, check out the article Top 10 Czech dishes for more information.
3. Sip on some delicious Czech Beer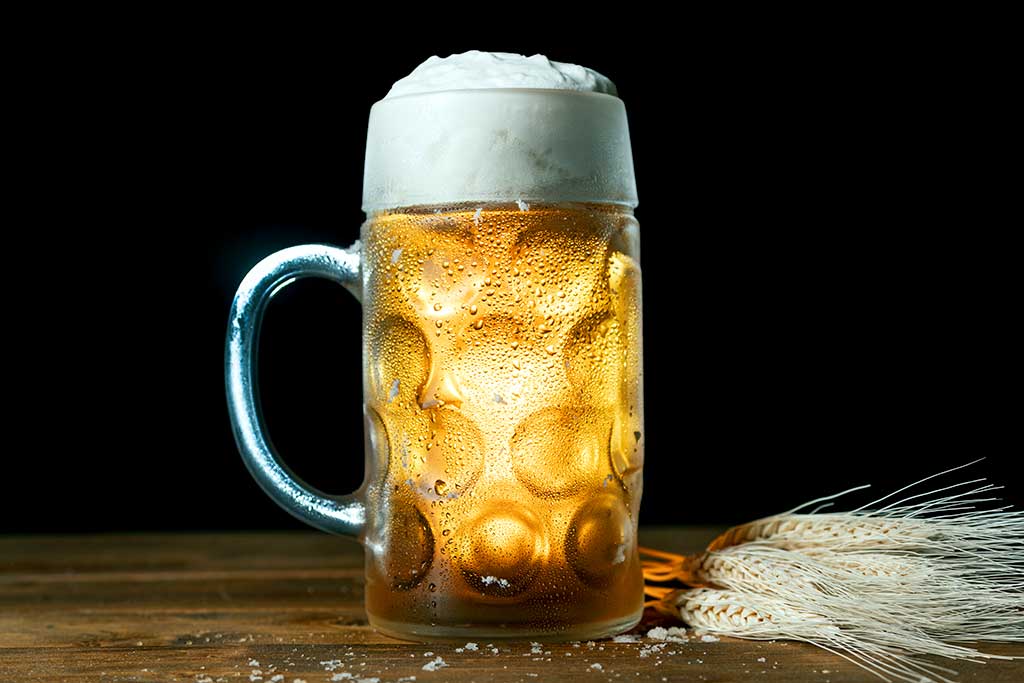 The Czech Republic is renowned for its excellent beer, and the city of Prague is no exception. With a rich brewing history that dates back to the Middle Ages, Prague has become one of the most popular destinations in Europe for beer lovers. From traditional pubs to modern microbreweries, there are plenty of places to sample some of the best craft beers in the world.
Here are some of the best beers in Prague: Pilsner Urquell, Budweiser Budvar, Staropramen, Bernard Bohemian Lager, Primátor Premium Lager, Gambrinus Original, Kozel Dark Lager, Velkopopovický Kozel 11°.
4. Go on a Segway tour to discover the Castle area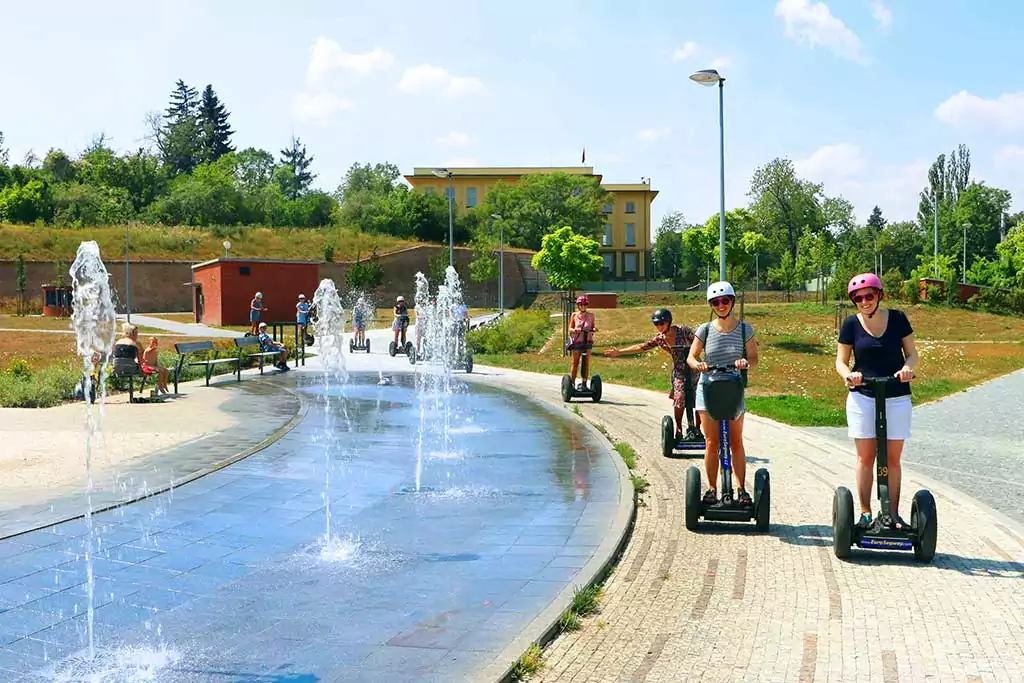 Taking a Segway tour is one of the best things to do in Prague. This unique way of sightseeing allows you to explore the city in a fun and exciting way. Prague Segway tours are suitable for both rookies and experienced riders. They are available throughout the day and night, so you can enjoy Prague at any time.
Driving a segway in the Prague Castle area you will avoid a crowd of people and enjoy a fun ride in a green area. Exploring the city on Segway is an unforgettable experience, where you'll be able to take in amazing sights such as Petrin Hill, Strahov Stadium, and Stahov Monastery. Experience the city from a unique perspective by taking a Segway tour.
5. Take a walk across Charles Bridge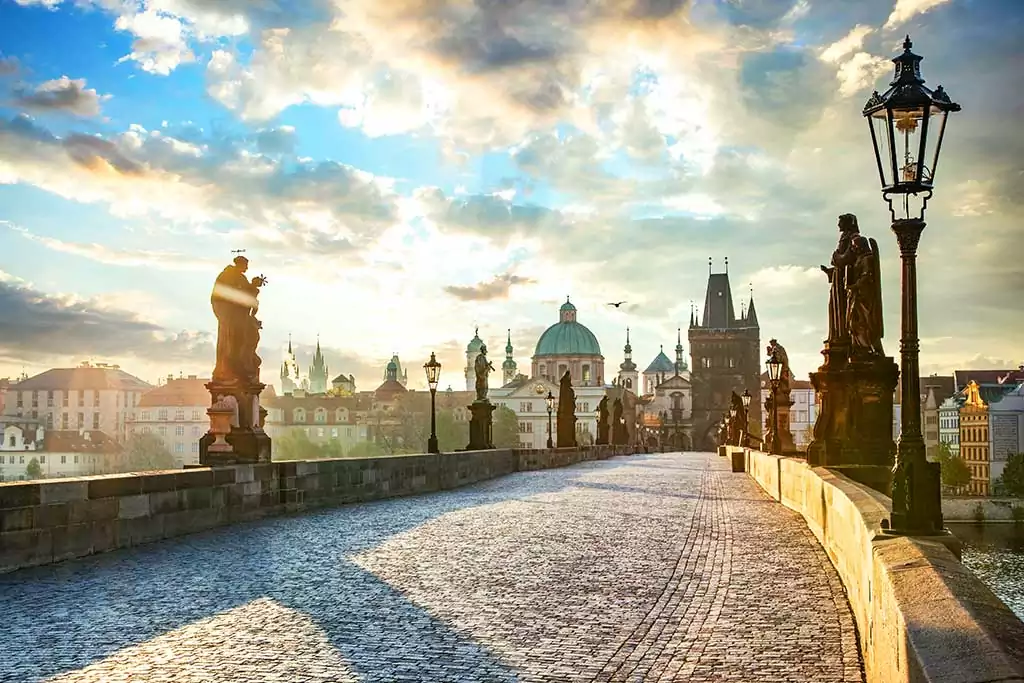 Why not enjoy a stroll across one of the most renowned bridges in Central Europe? The Charles Bridge, commissioned by Charles IV in the 14th century, is a lasting monument to Prague's architectural history. The construction was finished in 1390, with statues being included a few centuries later in the 17th century.
The Charles Bridge was not given its name until the 19th century. It was originally known as the Stone or Prague Bridge. This historic bridge spans the Vltava River, connecting the Old Town with the Mala Strana and Prague Castle district located on its left side.
6. Take a trip to Prague Castle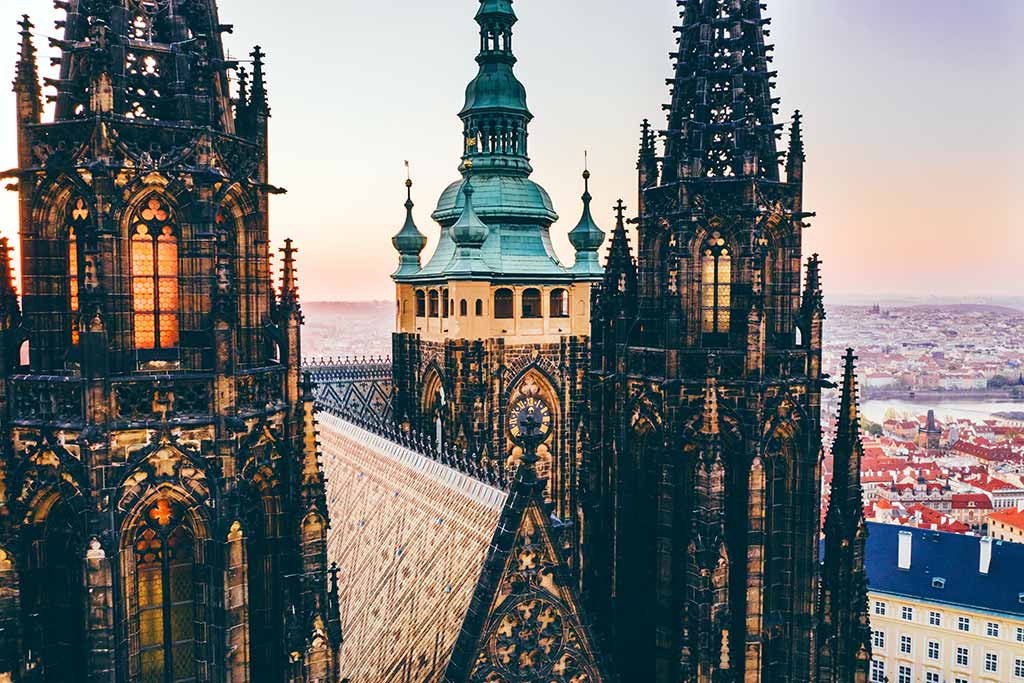 Prague Castle is one of the most iconic landmarks in the city and a must-see for any guest. Located in the center of Prague, Prague Castle has been a symbol of Czech power since its construction in the 9th century. The castle complex is made up of several palaces, churches, and gardens that are home to some of the most impressive architecture in Europe. Ticket prices at the Prague Castle start at 100 Czech crowns.
One of the best things must do in Prague is to take a guided tour of the Castle. You'll get to explore the Royal Palace and St. Vitus Cathedral. Additionally, visitors can explore Golden Lane and its many shops and galleries, as well as take in the stunning views of Prague from the castle walls. The Golden Lane is lined with colorful houses that were once home to alchemists and goldsmiths during the 16th century. Today, it serves as a reminder of Prague's rich history and culture.
7. Explore Viewpoints of Prague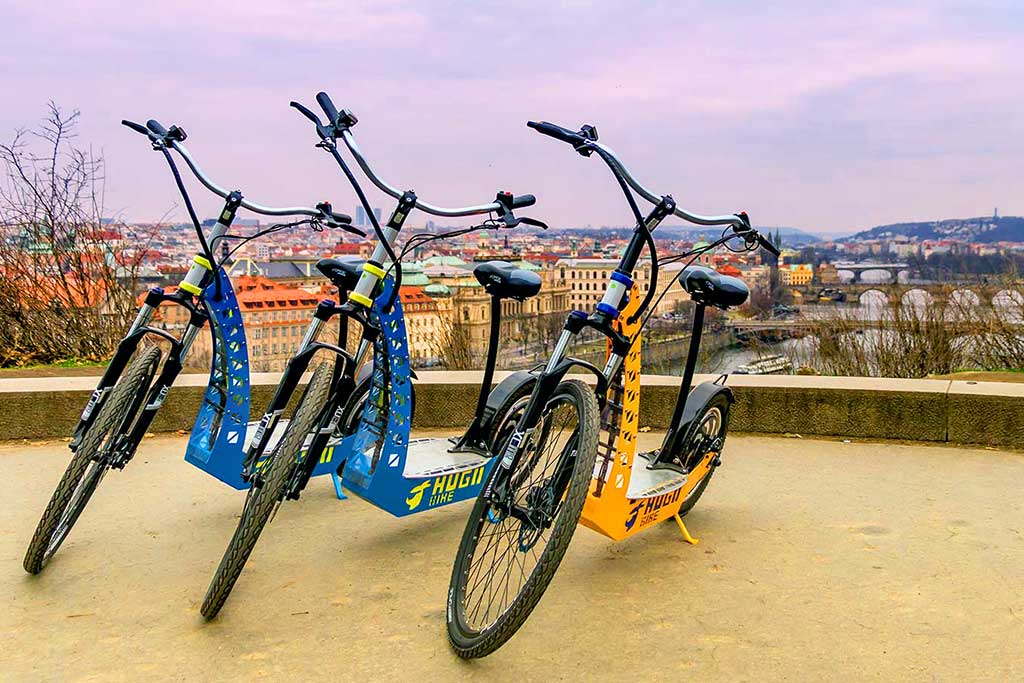 Exploring the viewpoints of Prague is one of the most exciting things to do in this beautiful city. Viewpoints Tour with a guide is the ideal option for this. This tour provides the option of using an electric scooter, e-bike, or Electric Trike. The good news is that a driving license is not needed. The tour begins in the very city center, where you will be able to take in some of the most iconic sights of Prague such as the John Lennon Wall, Charles Bridge, the Astronomical Clock, and Prague Castle. From there, you can observe the city's incredible viewpoints and historical buildings.
This tour offers you the opportunity to admire the beautiful city sights and fantastic views. You can also find discounts on tours, and we guarantee you'll get the best value. Explore the beauty of Prague on the Viewpoints tour, letting you experience this city in an easy, unique, and exciting way!
The Petrin Hill Lookout Tower
An example of a great sightseeing destination in Prague is the Petrin Hill Lookout Tower. It offers an amazing 360-degree panoramic view of the city. From the top of the Petrin Tower, visitors can see the entire cityscape, including the Vltava River, Prague Castle, and other landmarks. The tower also features a restaurant and café on its upper floors.
Letna Park Viewpoints
The most spectacular views can be seen in one of Prague's most beautiful parks – Letna Park. It is a great place to escape from the hustle and bustle of the city and enjoy some fresh air. The park is full of lush greenery, winding paths, and plenty of benches for relaxing.
Letna Park with Beer Garden is an ideal spot to admire the beautiful views of Prague. Enjoy a stunning panoramic view of the city while taking pictures at this spot.
8. Be sure to visit the Infant Jesus of Prague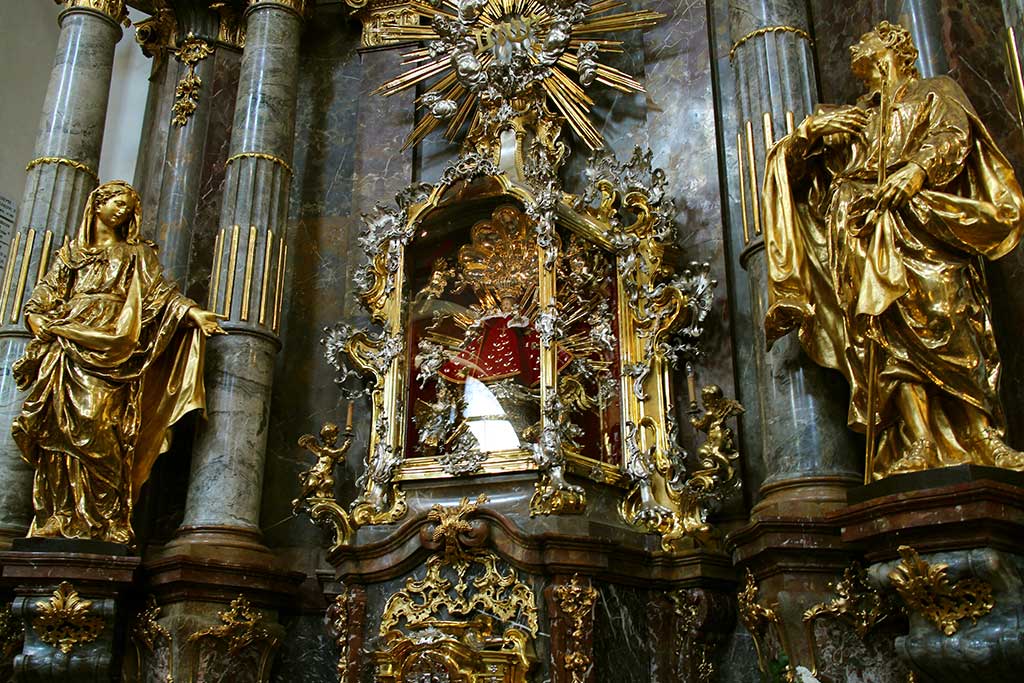 On our list of things to do in Prague, we should make a stop at the Church of Our Lady Victorious in Mala Strana, as it's home to the iconic Infant Jesus of Prague. The statue is believed to have miraculous powers and has been venerated by Catholics since 1628.
The shrine attracts hundreds of devoted worshipers praying, bowing, and making wishes. The Infant Jesus of Prague is made of wax and is about 30 cm tall. It depicts the infant Jesus wearing a crown and holding a globe in his left hand. Make sure you make a wish in front of the Infant Jesus.
9. Observe the Astronomical Clock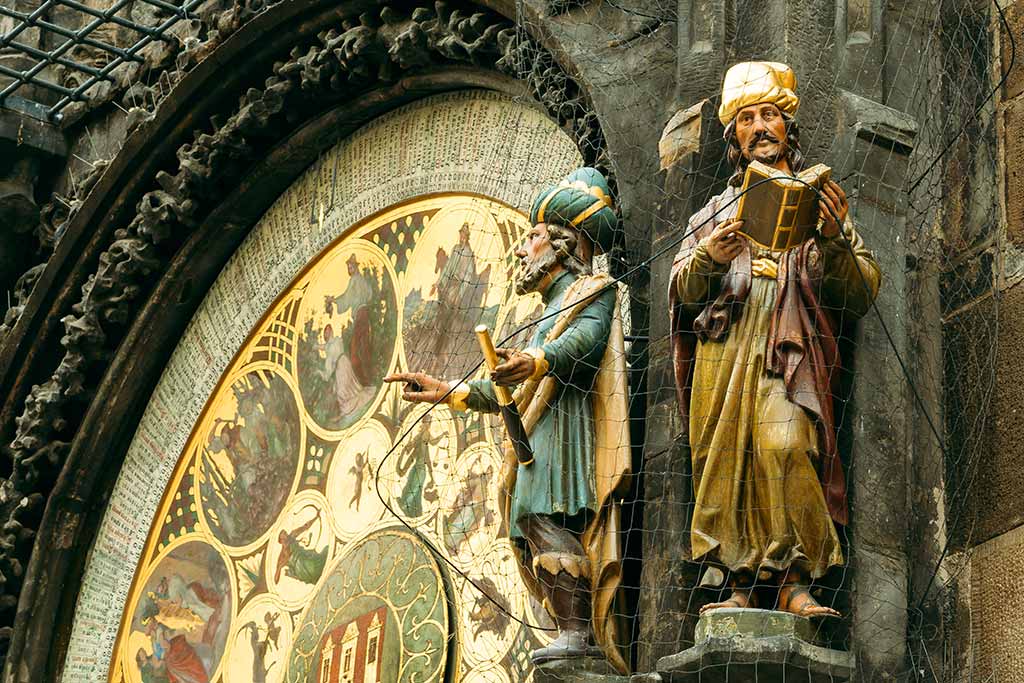 The Old Town Hall in Prague is home to the world's best-preserved medieval mechanical clock. This clock has been ticking since 1410 and is a must-see for anyone visiting the city. The Astronomical clock is made up of three parts: an astronomical dial, a calendar dial, and an hourly bell. Every hour on the hour, the clock strikes, and a show begins with figures of the Apostles appearing in the windows.
10. Discover The John Lennon Wall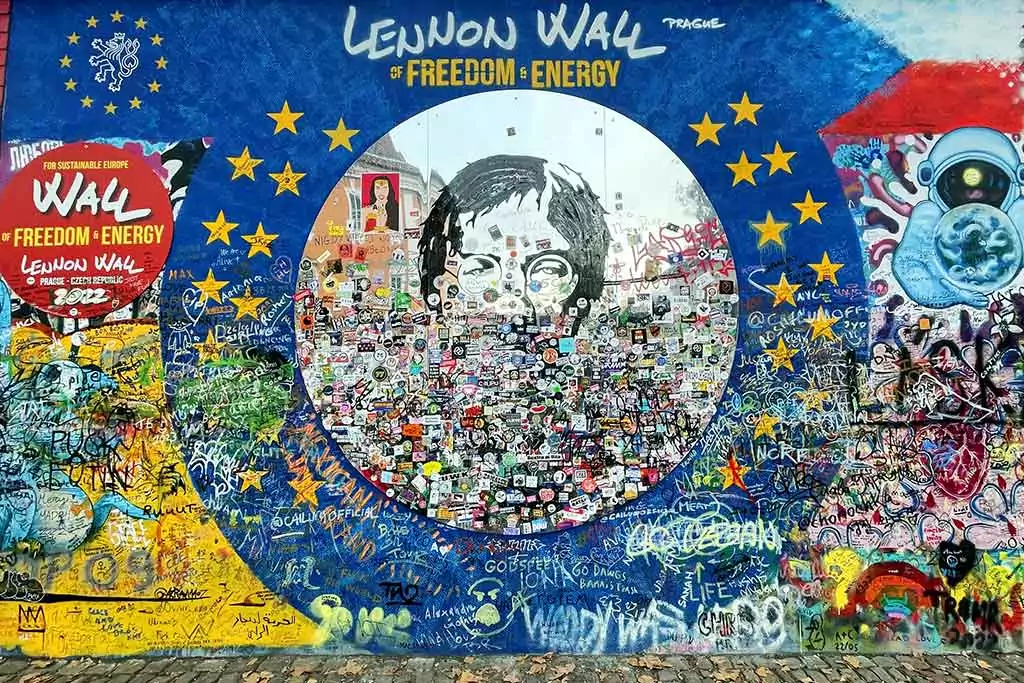 The John Lennon Wall in Prague is a vibrant living art project that pays homage to the late musician and artist, John Lennon. This wall is covered with colorful graffiti and murals that are constantly changing as new artists add their own unique touches. Drawing on the wall is encouraged, so visitors can leave their own mark on this ever-evolving piece of art.
The wall has become an international tourist attraction and continues to be covered with graffiti today. It is now filled with messages of peace, love, and unity that reflect John Lennon's legacy. Visitors from all over the world come to see this unique piece of history and pay tribute to one of music's greatest icons. The Lennon Wall stands as a reminder that even in times of darkness and oppression, hope can still prevail. Fans of The Beatles should add this to their list of things to do in Prague.
11. Notable Things to See and Do in Mala Strana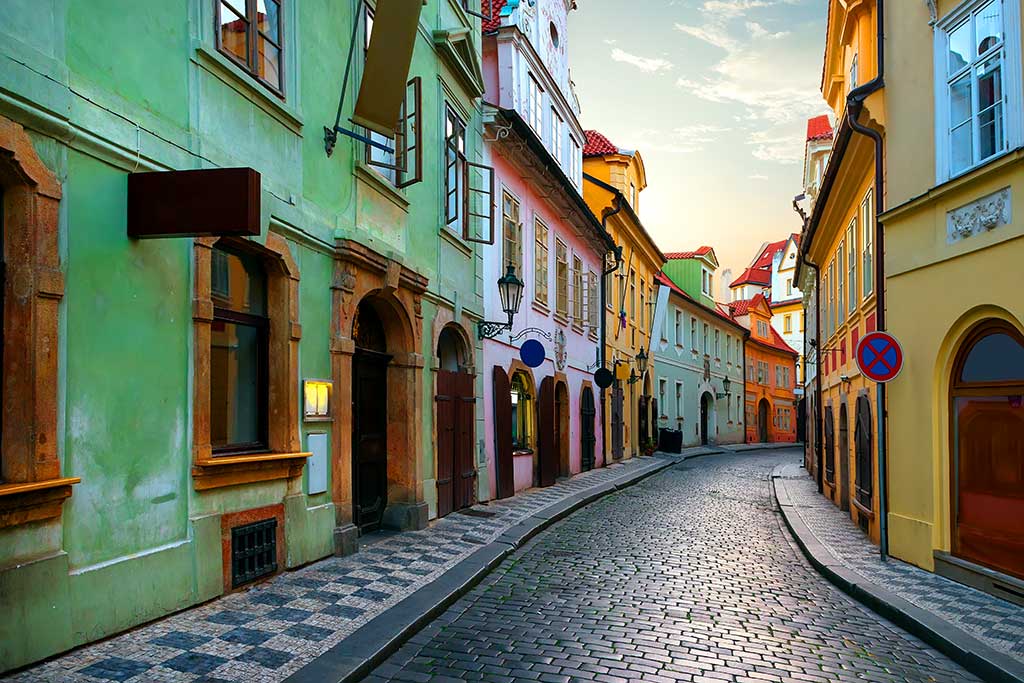 Mala Strana, or "Little Quarter" in English, is one of the most beautiful and historic neighborhoods in Prague. Located on the west bank of the Vltava River, Mala Strana is home to some of the city's most iconic landmarks and attractions. Here are some of the top things to see and do in this charming district:
Walk Through Wallenstein Garden
The eminent Wallenstein Garden in the Lesser Town was erected by Albrecht von Wallenstein in 1623 and continues to be a popular tourist site. The garden features a large pond, several statues, and a variety of trees and plants. Visitors can take a leisurely stroll through the gardens or explore the many pathways that lead to the nearby castle.
Climb to the top of Petrin Tower
Petrin Tower was built in 1891 as a replica of the Eiffel Tower and is now a popular tourist attraction. The climb up Petrin Tower is not for the faint of heart, but those who make it to the top are rewarded with incredible views of Prague.
Visit the Franz Kafka Museum
The Franz Kafka Museum in Prague is a must-see for anyone interested in the life and works of one of the most influential authors of the 20th century. This museum offers visitors an insight into Kafka's life and works, as well as his influence on modern literature.
The museum houses a collection of original manuscripts, photographs, and other artifacts related to Kafka's life and works.
12. Find a sense of inner peace at the Strahov Monastery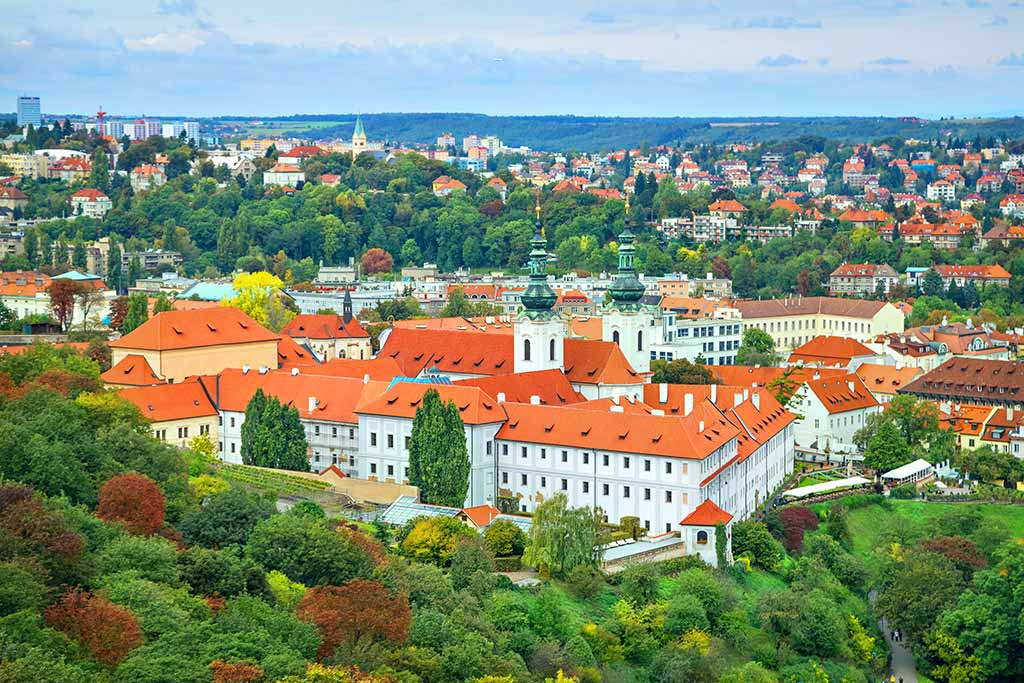 If you are wondering what to do in Prague next? The answer is to visit Strahov Monastery. The Strahov Monastery, which resides atop the slopes of Petřín Hill and has offered spiritual refuge for centuries, is one of the oldest sites in Prague. Founded in 1143 by Jindřich Zdík, Bishop of Olomouc, the Strahov Monastery was originally a Benedictine abbey.
Today, the monastery is open to visitors who are looking for a sense of inner peace and tranquility. The grounds are filled with lush gardens, ancient buildings, and a stunning library that houses some of the oldest books in the world. Visitors can also explore the monastery's many chapels and churches, which feature beautiful works of art from centuries past.
Beer lovers will be delighted to know that the Strahov Monastery Brewery is just a few steps away from Prague Castle. This hidden treasure offers an array of delicious beers, making it an ideal spot for those looking to relax and enjoy some quality time with friends or family. No matter if you're seeking solace or wishing to savor some local beer, the Strahov Monastery has something for all.
13. Take a stroll through the Jewish Quarter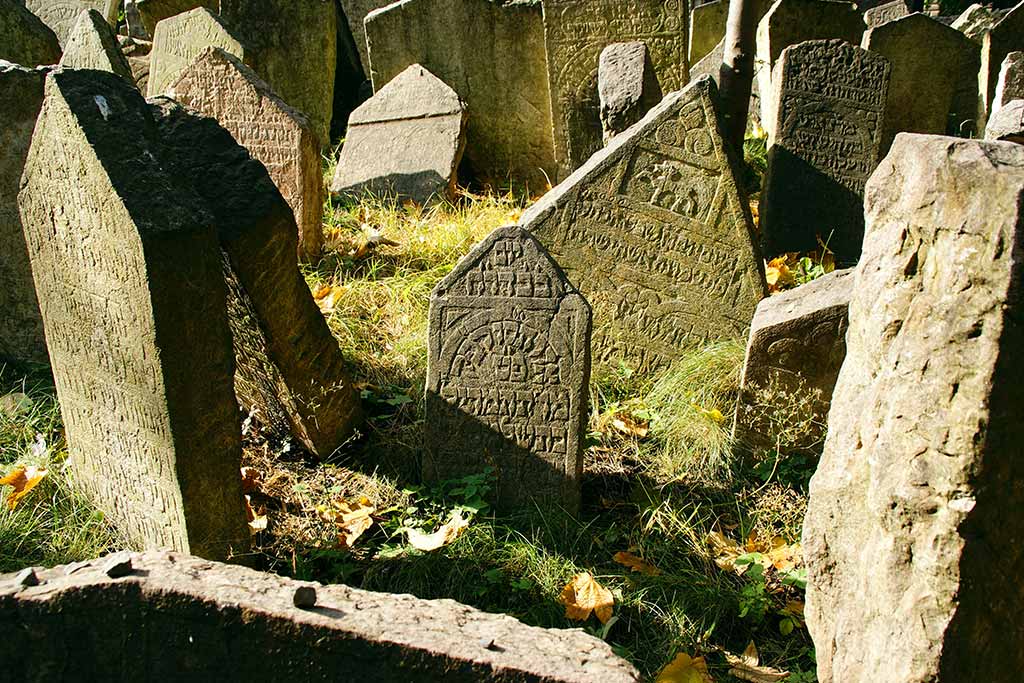 The Jewish Quarter of Prague is a place of immense historical significance, and it has become one of the most popular tourist attractions in the city. The area, known locally as Josefov, was once a ghetto where Jews were forced to live in the 13th century. Today, visitors can explore the area's many synagogues and museums that offer insight into its turbulent past.
One of the most iconic sights in the Jewish Quarter is the Spanish Synagogue. Built in Moorish Revival style, this beautiful building is a must-see for anyone visiting Prague. Inside, visitors can enjoy classical music concerts or simply admire its intricate architecture. Outside stands a statue of Franz Kafka, whose struggles are immortalized in stone. Visitors to the Jewish Quarter will find plenty to explore and learn about this fascinating part of Prague's history.
14. Enjoy a Magical Cruise on the Vltava River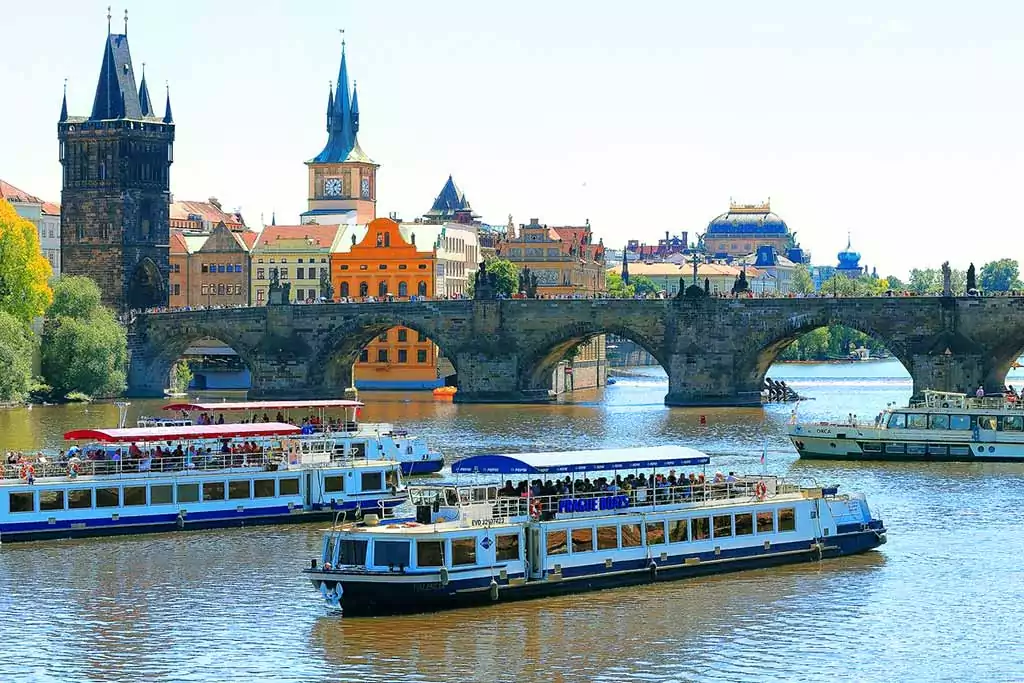 Take a river cruise in Prague to see the city illuminated at night. This activity will provide you with unforgettable memories. The cruise takes you along the Vltava River, which runs through the heart of Prague. The cruise usually includes either lunch or dinner, so you can enjoy a meal while taking in the sights of Prague. Make sure to reserve your cruise in advance so that you don't miss out on this experience because of the big queue. Also, you can grab an admission ticket right on the river pier.
15. Spend a day at the Prague Zoo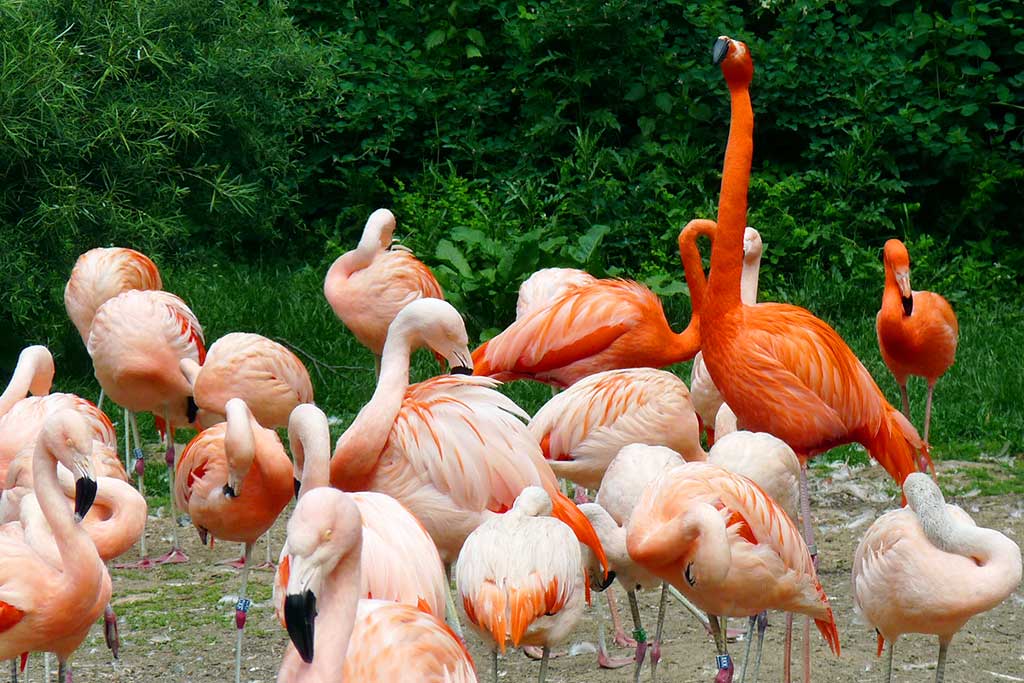 Prague Zoo is one of the most beautiful zoos in Europe and worldwide, and the biggest not only in Eastern Europe but on the whole continent. Located in the Troja district of Prague, next to the Troja Castle, it is home to over 4,500 animals from 650 different species. The zoo was founded in 1931 and has since become a popular tourist attraction for visitors to the Czech capital.
The zoo is divided into several areas, each with its own unique theme and attractions. The African Savannah area features a wide variety of African wildlife including lions, elephants, giraffes, and zebras. The Asian Jungle area is home to tigers, leopards, and other exotic animals from the Far East. The Children's Zoo offers a fun and educational experience for younger visitors, while the Aquarium showcases some of the world's most fascinating aquatic creatures.
No matter what your interests are, you're sure to find something that appeals to you at Prague Zoo. It's a great way to spend a day in the city and learn more about the world's wildlife.
16. Discover Prague's Legendary Nightlife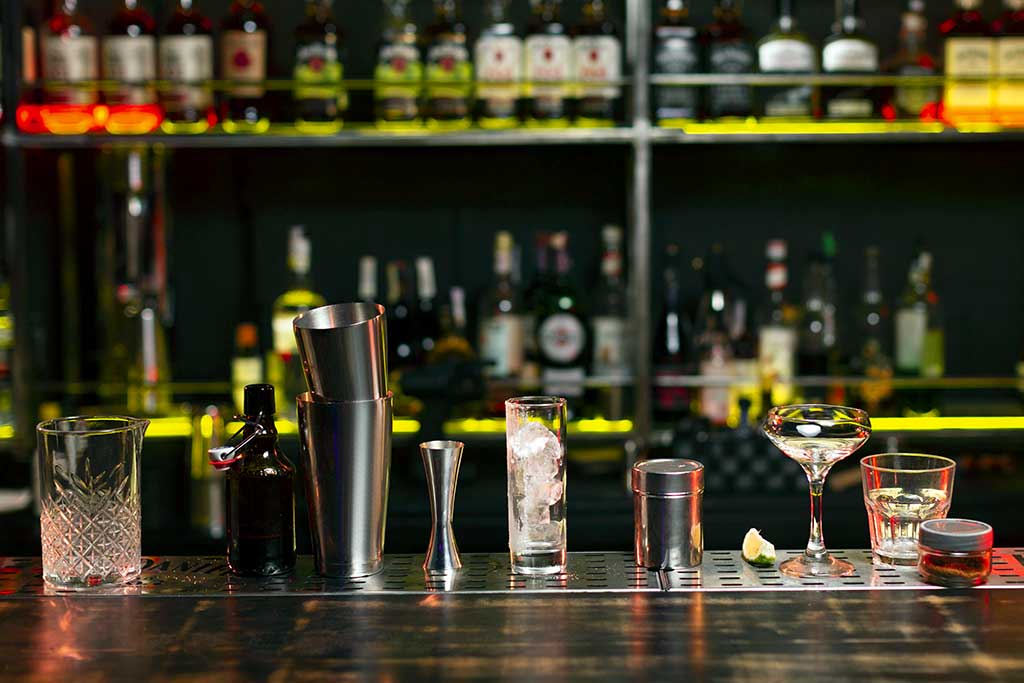 Prague is known for its legendary nightlife, and it's easy to see why. From lively bars and pubs to chic nightclubs, there's something for everyone in this vibrant city. Whether you're looking for a wild night out or a more relaxed evening, Prague has plenty of options to choose from. Here are some of the top best things to do in Prague when it comes to nightlife:
Visit the famous Karlovy Lazne, one of the largest and most popular nightclubs in Europe.
Check out the vibrant bars and pubs in Old Town Square.
Enjoy a beer at one of Prague's many microbreweries and pubs.
Dance the night away at one of Prague's underground clubs.
Catch a show at Divadlo Komedie, one of the city's most popular theaters.
Enjoy a romantic dinner at one of Prague's many fine restaurants.
No matter what your taste in nightlife is, you're sure to find something that appeals to you in Prague.
17. Stroll Down Wenceslas Square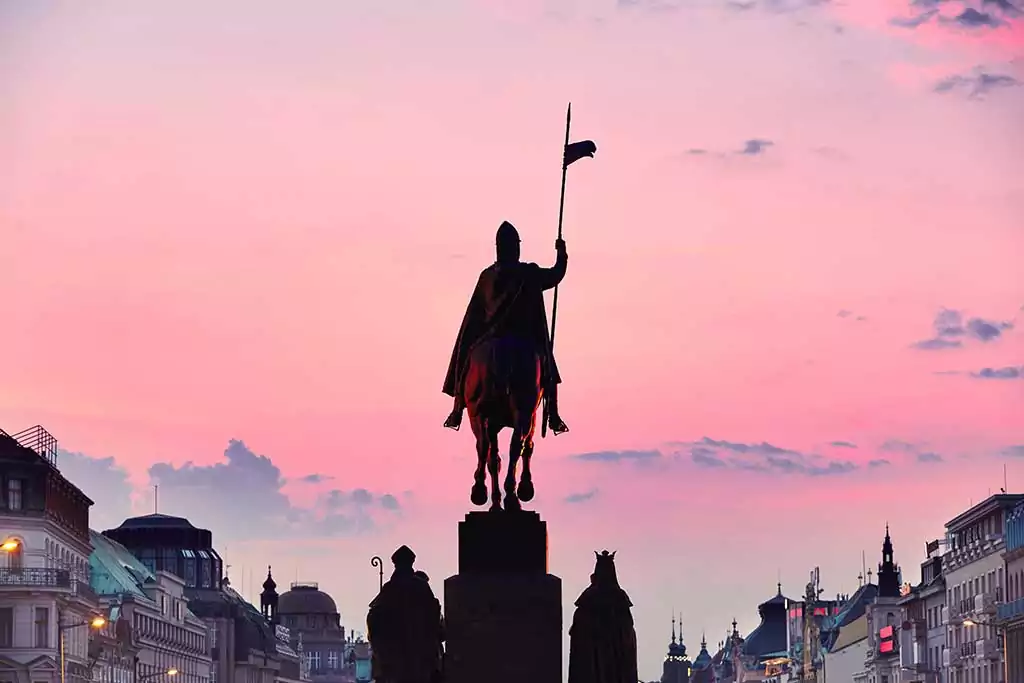 Wenceslas Square is a busy consumer hub in the center of Prague 1, named after the patron saint of Bohemia, Saint Wenceslas. The square has been the historical site of many influential demonstrations, protests, and celebrations, and is home to the newly re-opened National Museum.
The square is lined with shops, restaurants, and cafes, making it a great place to shop or grab a bite to eat. The square is also home to many events throughout the year, including the Christmas markets in December and the Prague Spring Festival in May.
18. Museums in Prague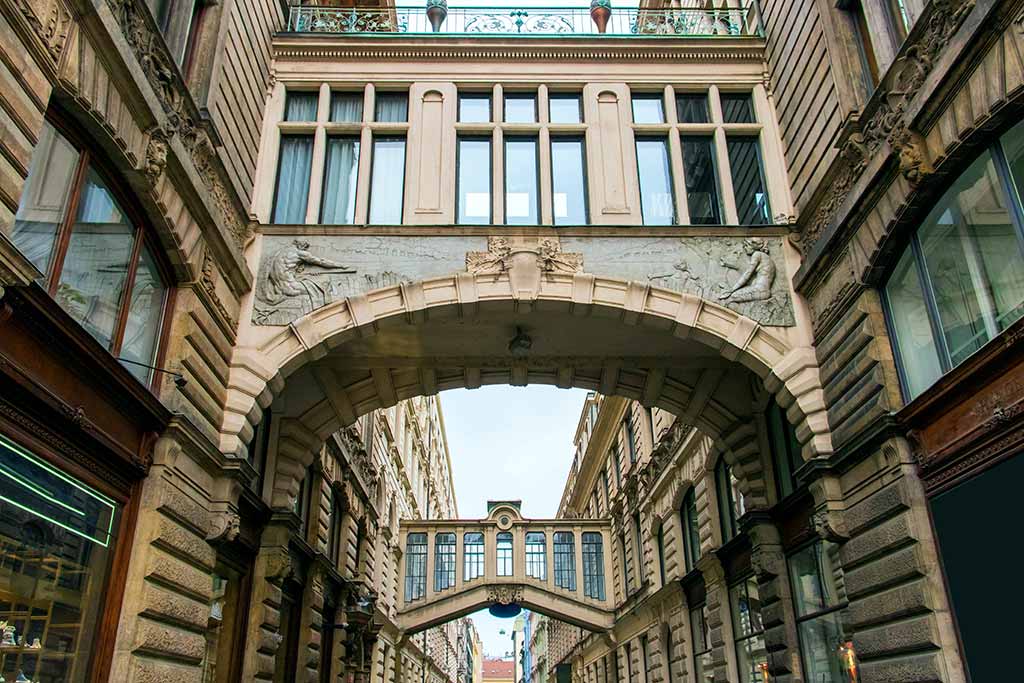 Prague is known as the city of museums, with over 280 to choose from. It's a great place to spend the day museum hopping and exploring all that the city has to offer. From beer museums to Jewish history, there's something for everyone. You can even find a museum dedicated to fantastic illusions, toys, toilets, sex machines, gingerbread, and more.
However, with so many museums it can be hard to decide which ones are worth visiting. To make things easier, here are the top 3 museums in Prague. Each one offers something unique and interesting that will give you an insight into the culture and history of this amazing city. So if you're looking for a fun way to explore Prague then why not visit one of these incredible museums?
The National Museum of Prague
You can explore Czech history, art, and culture at the National Museum of Prague, which has an impressive collection of artifacts. The museum has been open since 1818 and is home to over 14 million items that span from prehistoric times to the modern day. Visitors can explore the museum's many galleries and exhibitions, as well as take part in educational programs and activities.
The Jewish Museum
The Jewish Museum in Prague is located in the historic Josefov district, this museum offers an incredible insight into the history of Prague's Jewish community. The museum houses a collection of artifacts, documents, photographs, and other items that tell the story of Jewish life in Prague from medieval times to the present day.
The Mucha Museum
The Mucha Museum in Prague is a must-see for any art lover visiting the city. Located in the heart of Prague's historic Old Town, the museum is dedicated to the life and work of Czech Art Nouveau painter Alphonse Mucha. The museum houses an extensive collection of his works, including paintings, drawings, photographs, lithographs, posters, and other memorabilia from his life and career.
19. Learn a few things about Communism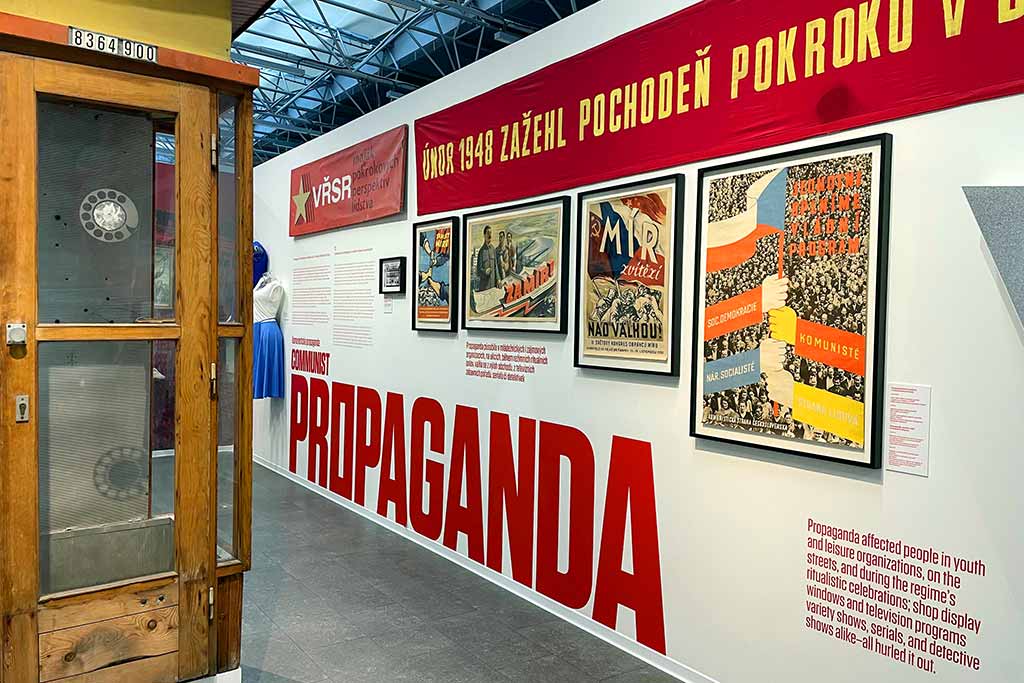 From 1948 until 1989, the Czech Republic was under the control of a totalitarian regime that sought to suppress any form of dissent or opposition. Many Czechs were arrested and murdered during this period due to their political beliefs. This state-sponsored terror was documented in photographs, films, and sculptures which can now be found in the Communism Museum in Prague.
The museum provides an important reminder of the oppressive nature of communism and its devastating effects on individuals and society as a whole. It also serves as a warning against allowing such regimes to take hold again in future generations. The museum is open to visitors from all over the world who are interested in learning more about this dark chapter in Czech history. Through its exhibits, it helps to ensure that those who suffered under communism will never be forgotten.
Interestingly, The museum is now located next to a McDonald's and a casino, creating an ironic juxtaposition.
20. Discover the Catacombs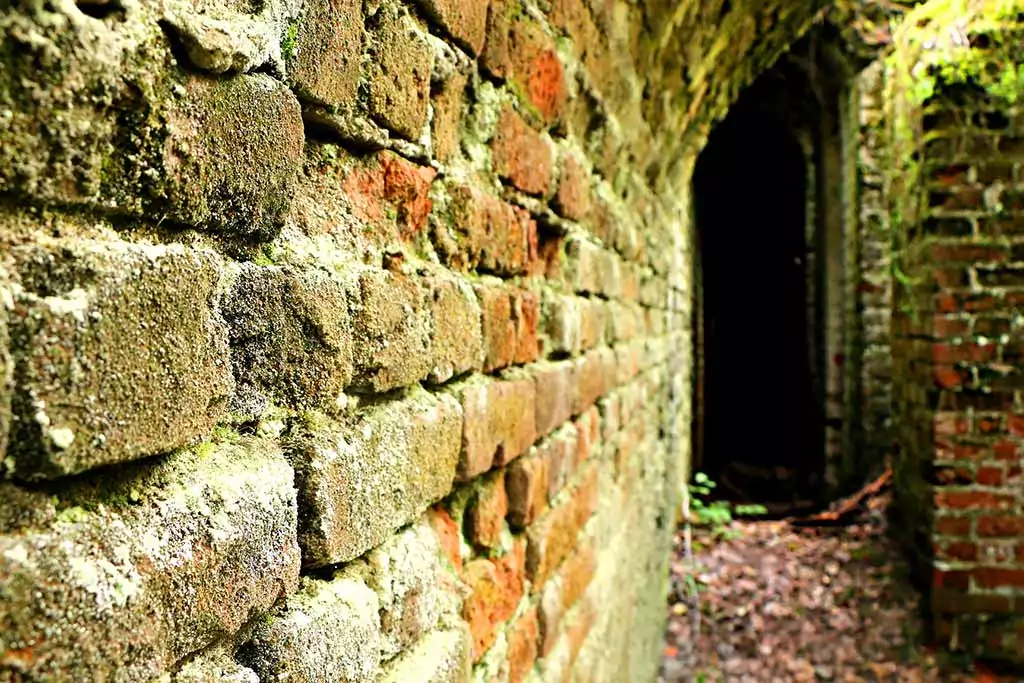 The Catacombs of Old Town Hall are a fascinating and mysterious place to explore. Located beneath the city hall, these catacombs were once the first floor of buildings from the XIII century. Over time, they have gone down under the ground and now offer a unique opportunity to explore a piece of history.
Visitors can get their ticket in City Hall and then descend into the depths of the catacombs. Here, you will find an array of artifacts from centuries past, including writings on the walls that still remain visible today. The basement is particularly interesting as it was once used to hold prisoners during the Middle Ages. As you wander through this subterranean world, you will be able to discover more about its past inhabitants and gain insight into what life was like in this part of town centuries ago.
Other Things to Do in Prague
Prague is a great destination for travelers. There are plenty of other exciting activities to do that hasn't been mentioned on our list of 20 best things to do in Prague. So here are more ideas for you.
Snap a photo of the rotating head of Franz Kafka. This sculpture was created by Czech artist David Černý and is a tribute to the famous writer and philosopher. The sculpture consists of a large metal head that rotates slowly on its axis, with two eyes that follow visitors as they walk around it.
Visit one of the rooftop bars in Prague. Unwind while enjoying a cocktail or a glass of delicious Czech or Moravian wine at one of the city's superb rooftop bars.
Check out a beer spa. The trend of beer spas is growing in Prague, offering guests a unique opportunity to relax and soak in a beer-infused bath.
Plan a trip to Cesky Krumlov. Cesky Krumlov is a small town located in the Czech Republic, about two and a half hours south of Prague. It is known for its picturesque cobblestone streets, colorful buildings, and stunning views of the Vltava River. This charming town is a great destination for those looking to explore the beauty of the Czech Republic.
Take a day to explore Kutna Hora. Kutna Hora is a small town located about an hour east of Prague, Czech Republic. It is known for its stunning Gothic architecture and its many historical sites. The town was once the second most important city in Bohemia, after Prague, and it has been a UNESCO World Heritage Site since 1995.
One of the top things to do in Kutna Hora is to visit the Sedlec Ossuary, a small chapel decorated with the bones of over 40,000 people. It is an eerie yet fascinating place to explore and a must-see for anyone visiting the area.
Conclusion: If you're planning your next holiday in Prague, don't just focus on typical tourist attractions – there are plenty of other things to experience while you're here. With our list, you're all set to make your trip memorable.