Segway & Scooter Events – for groups, work teams or groups of friends
We are specialists in preparing tailor made tours and incentive programs for groups on Segway.
If you are an event organiser, or a company group, or just a group of friends – you are on the right address.
Let's mix your own shake of Segway tours and other activities:
PRAGA – location transport in original Czech antique cars
Beer Tasting – in The Strahov Monastic Brewery
and more..
All activities will be measured to your group size and requested time period.
Whatever you like to do, call us now on +420 724 280 838 or fill our contact form.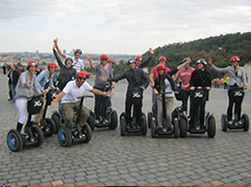 Segway City Tours
Simply the best way to do sightseeing in Prague.
Bigger groups of 40-80 people will be divided into smaller sub-groups.  Each sub-group will ride throuht the city on Segways separately and provided with a professional guide.
Select the tour route and what sights to see
Choose your tour duration from 1 to 3 hours
Select your choice of language for your tour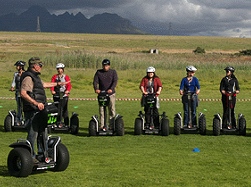 Segway Teambuilding Games
This is a fun for the whole team. Riding a Segway is always fun but Segway Teambildung Games are just great. Once the basic riding skills are mastered, the games can begin.
For example, your group of 60 people can create unforgettable memories in just 3 hours.
Segway Giant and Mini Slalom
Segway Polo
Navigation challenges
and lots more fun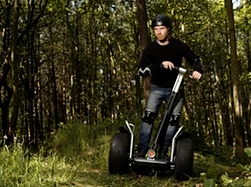 Segway Off-road Tours
This is a challenge for all adventure travellers and adrenaline enthusiast.
We will take you through safe but demanding terrains in the neighborhood. You will glide along scenic natural trails on a Segway x2. Perfect eco adventure which is worth of being shared together.
Limited capacity – suitable for smaller groups up to 10 people.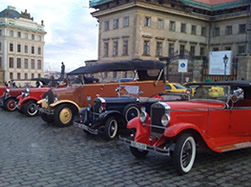 Praga – original Czech antique cars
We also offer a unique location transport or sightseeing tours in original Czech antique cars that date from 1928-1935.
These are original Praga cars from Czech production lines. All cars have been completely restored and were luxury cars at the time of their manufacturing.
TAXI – location transport on request
Sightseeing tours through the centre of historical Prague
Transport capacity up to 40 people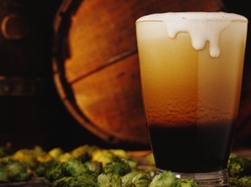 Beer Tasting
The Strahov Monastic Brewery is the perfect final station for sharing your impressions after a day on Segway with your friends.
The brewery is located in the building of the Strahov Monastery, which was founded by King Vladislav II in 1142. The brewery was completely restored in 2000, during an extensive and difficult reconstruction of the entire complex.
Taste several kinds of fresh and cold local beer
Enjoy authentic Czech cuisine
Total capacity of 350 seats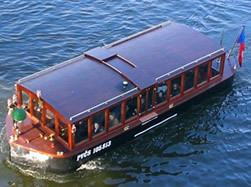 River boat trips
The magnificent views of Prague Castle are well known, but from a riverboat they will seem even more royal and noble – not just an ordinary pedestrian view. From all possible angles, you will see the beauties of the Charles Bridge that the master builder Peter Parler vaulted over the river.
These small boats can access places unseen from the shore including the so-called zero arch, which is completely hidden from the sight of pedestrians.
Trip starts only 150 metres from our office