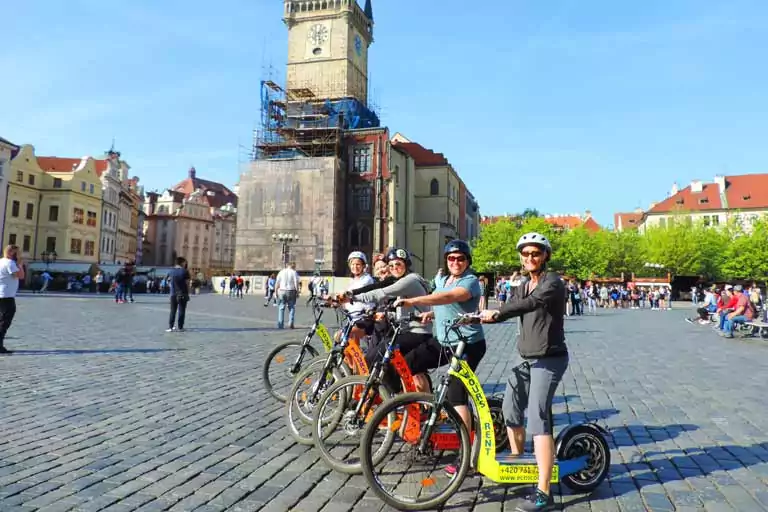 e-Scooter Hugo Bike
Czech-made electric scooters Hugo Bike. No driver license needed! Easy to use. It has double brakes, powerful engine and front suspension. Go uphill was never easier! You can sit or stand as on kick-scooter while riding.
As a bicycle but there are no pedals
Max. speed: 25 km/h
Motor Power: 1000 Watt
Range: up to 80 km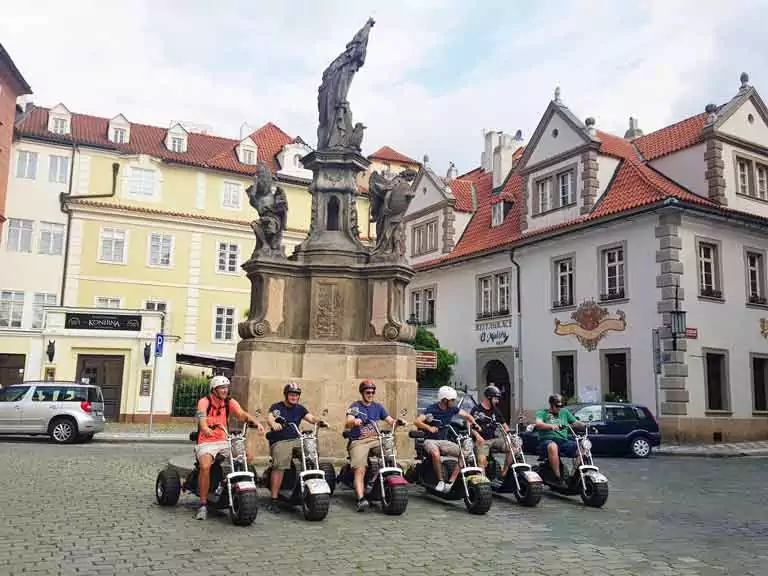 Electric Trike Haley
Comfortable and stable three wheeler electric bike can go on roads during summertime also as on winter over the snow. It's powerful and cool machine – much more attractive than ATV!
Easy to use
No driver's license required
Could be single rider or with a passenger
Mileage up to 60 km with full load
There is no rental offer for Trikes. Only live guided tours offered.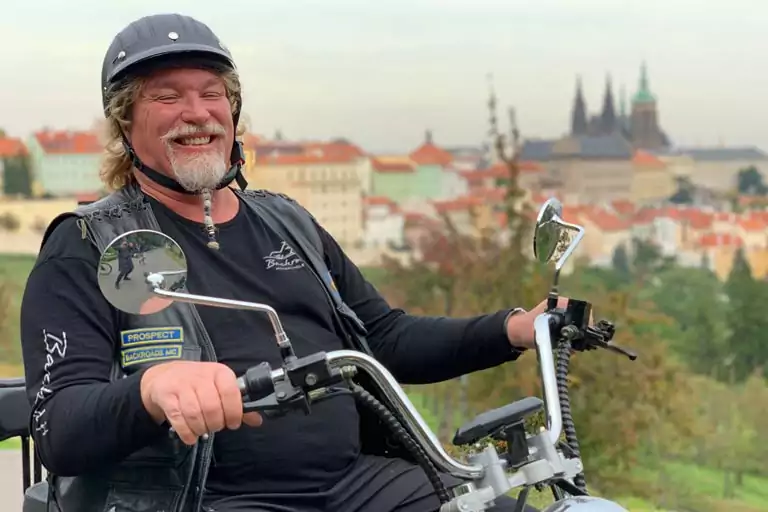 Live Guided Tour is always better!
You can rent 2-wheeled electric scooter and go by your own. But its always better to follow a guide: he will make optimal tour route; show you the best viewpoints; make pictures for you. You can "adjust" a volume of information provided by a guide from the deep history level down to 5% just showing the best route 
It would be the best experience of Prague!