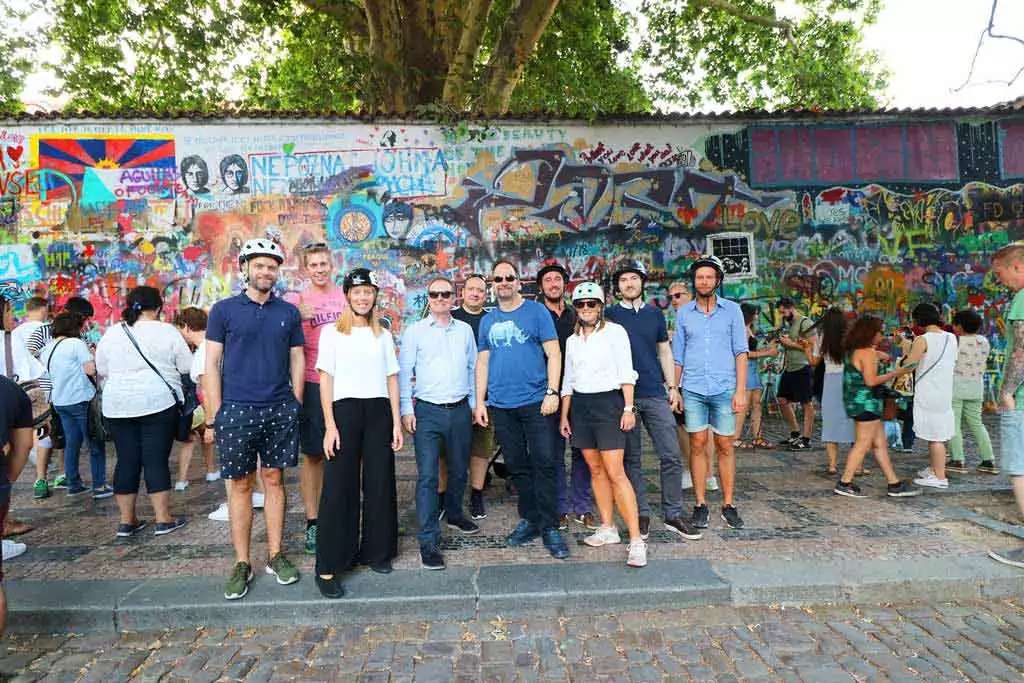 The favorite place of Prague Segway Tours staff is the John Lennon Wall – not only because the wall is about 150m from our office, but also because it is a symbol of freedom, love and the most popular place for our Segway riders.
Near Prague's Kampa Island and Charles Bridge, on Grand Priory Square (Velkopřerovské náměstí), you will find this colorful, painted wall that symbolizes the death of John Lennon, the famous frontman of the legendary band, The Beatles.
The wall became a place where people looked with admiration and remembered the world famous musical icon. But the wall also was a place where people expressed their opinions and protests against the communist regime.
Previously, this was a garden wall known as the "Wailing Wall." That's because on the plaster of the walls people poured out their hearts and left various messages in a row or as love poems. The communist regime did not accept it, however, so the wall was repeatedly painted over.
Today the wall is constantly changing with new texts and paintings. And thanks to the benevolent owners, the order of the Knights of Malta, anyone can leave their message of love and peace here. The original painting of John Lennon is unfortunately lost beneath dozens of layers of the past, but his spirit lives on.
We look forward to showing you this special place during one of our sightseeing tours on Segway wheels around Prague – just ask for it.