Prague is a popular destination for stag weekends, offering cheap beer and lively nightlife. The city has two distinct areas – The Old Town and The New Town – with plenty of entertainment options. Prague is known for its character and charm, as well as its attractive Eastern European women. Whether you're looking for a wild macho weekend away or want to focus on new experiences – Prague is the perfect place to make unforgettable memories!
Experience a Legendary Prague Stag Do!
When it comes to planning a legendary stag do, Prague is the perfect choice. With its stunning architecture, vibrant nightlife and endless activities, there's something for everyone in this beautiful city. You can find whatever type of activity you desire; whether it be a wild night out or a more peaceful program during the day.
A Prague stag do is an unforgettable experience that will leave you with memories to last a lifetime.
Unique Stag Activities in Prague
Prague offers a wide range of activities that are perfect for groups of friends looking to have a wild weekend away. Popular stag do activities include AK47 shooting, quad biking, beer bikes, white water rafting and flying in a Military Fighter Jet. Strippers can be added to almost any activity, from strip boats to private spa days with a strip show.
10 things to do in Prague for stag do party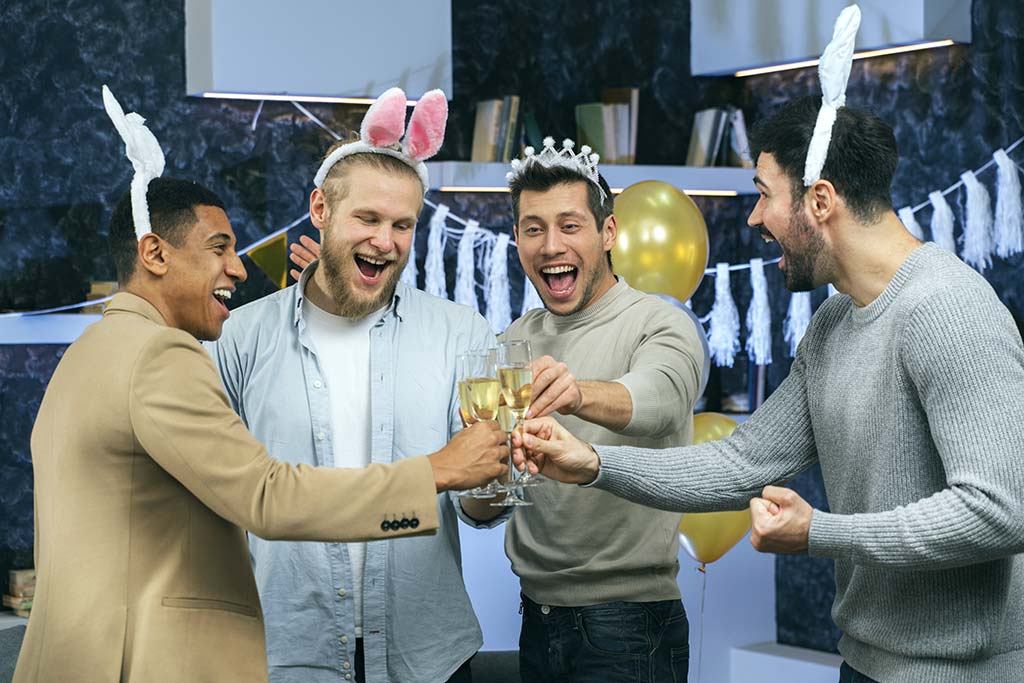 1. Electric Trike Tour with a guide. Take a tricycle ride and explore the city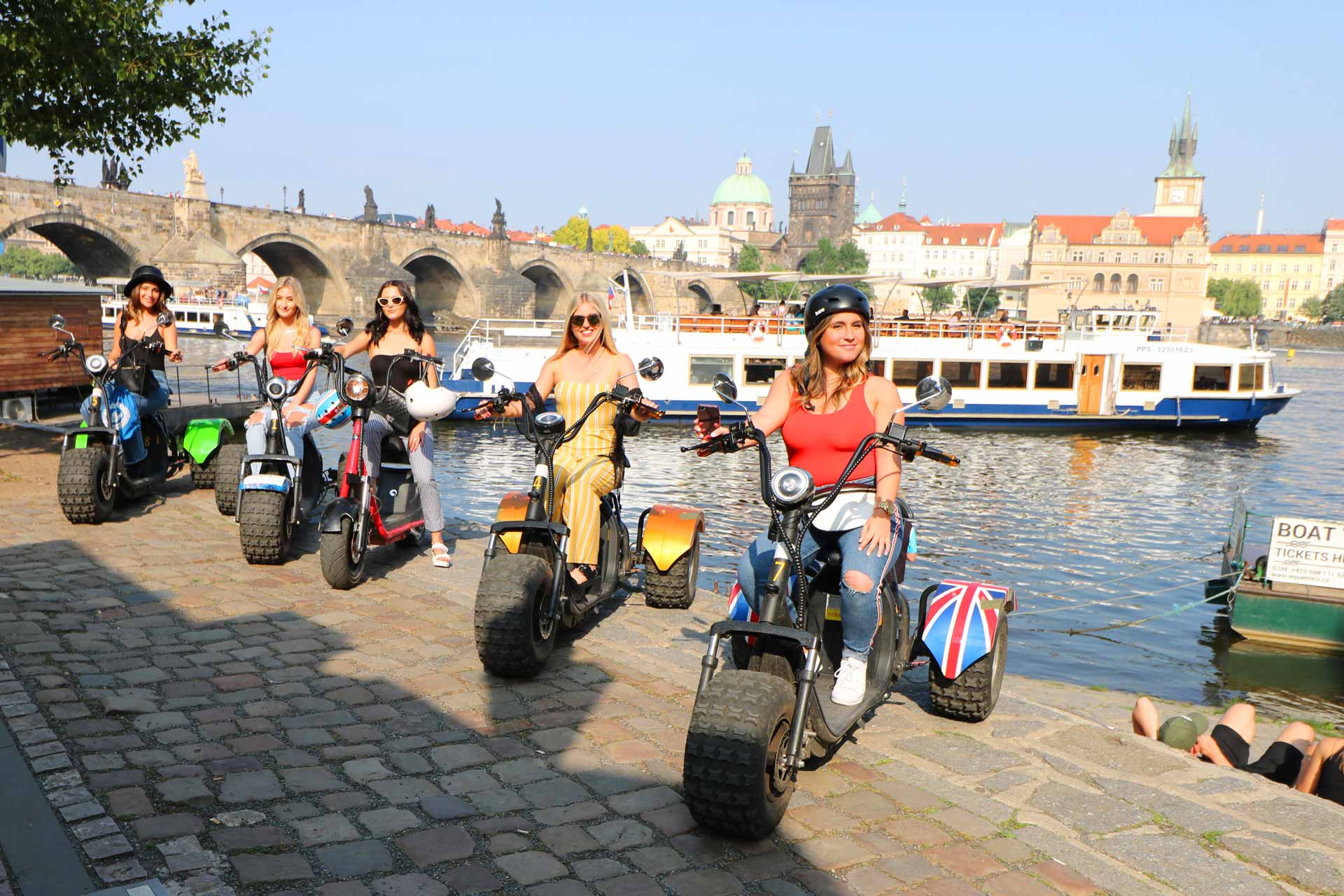 If you're looking for an adrenaline rush on your stag do in Prague, Trike tour is the perfect activity. Electric Trike tour is a unique way to explore the city and its sights, as you ride around on a three-wheeled bike. You'll be able to take in the stunning views of Prague from a different perspective, while feeling the wind in your hair and enjoying the thrill of riding a trike. You don't need a license or any prior experience. These Trikes are easy to operate and come with all the necessary safety equipment. Once everyone is comfortable, your English speaking guide will take you on a journey through the streets of Prague. Your Private guide, as a Prague destination expert will show you the Party Capital.
2. Beer Spa – The great way to relax after a night of partying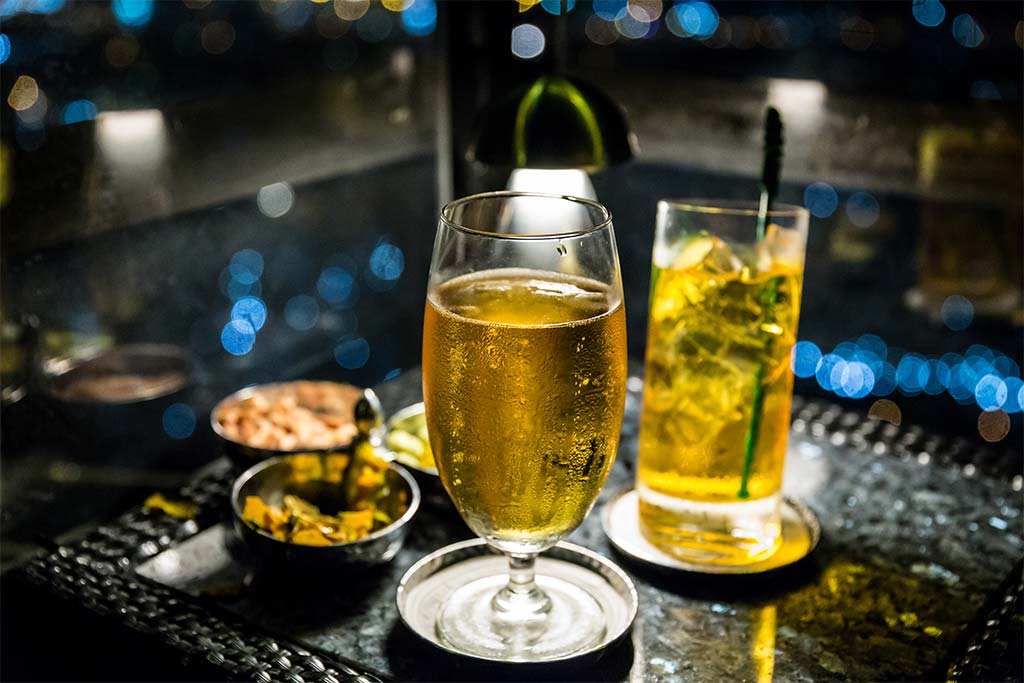 For a unique experience on your stag do in Prague, be sure to check out the Beer Spa! This spa offers an  experience that will leave you feeling relaxed and refreshed. You can soak in a tub full of beer while enjoying some traditional Czech snacks… And yes, unlimited beer on tap to drink! The beer is rich in vitamins and minerals that are beneficial to your skin, so it's not only fun but also beneficial.
3. Go Karting – Race around the track and compete against your friends
Go karting is a great way to have some fun on your stag party in Prague. You can race around the track and compete against your friends, or just enjoy the thrill of driving a go-kart at high speeds. Prague has several go kart tracks that offer a variety of different experiences. From indoor tracks to outdoor tracks, you'll be sure to find something that suits your group.
4. Paintball – Get your competitive streak going with a game of paintball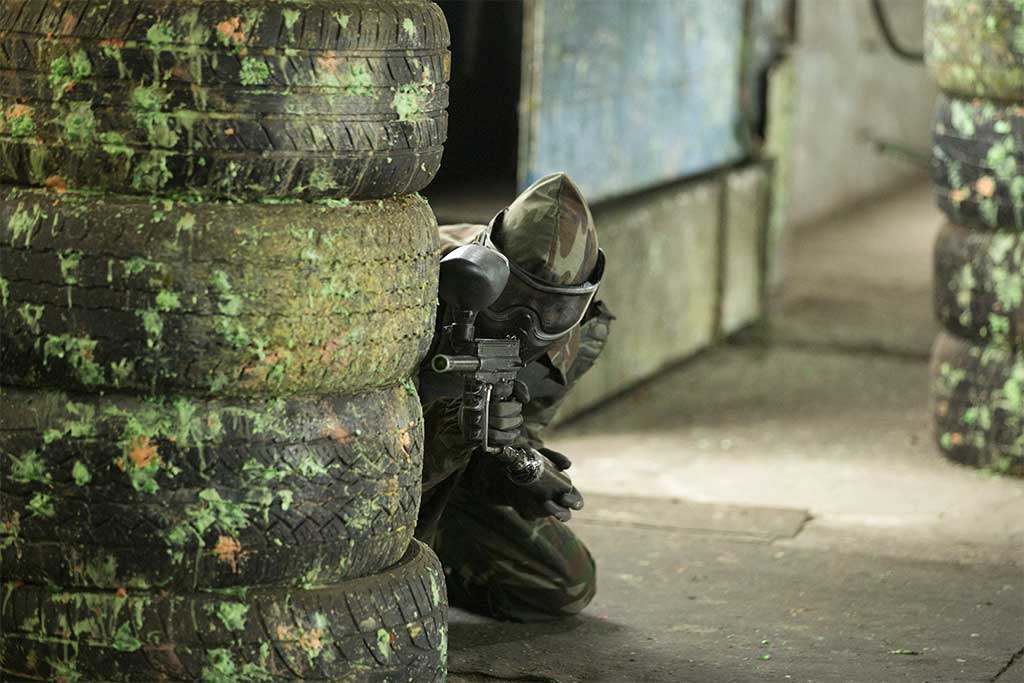 Paintball war games is a great way to get your competitive streak going on your stag do party in Prague. On this one of the craziest game you can battle it out against your friends and see who comes out on top! It's an adrenaline-filled activity that will leave you feeling exhilarated and ready for more. You can choose from a range of game types, such as capture the flag and team deathmatch.
5. Shooting Range – Test your aim and fire some guns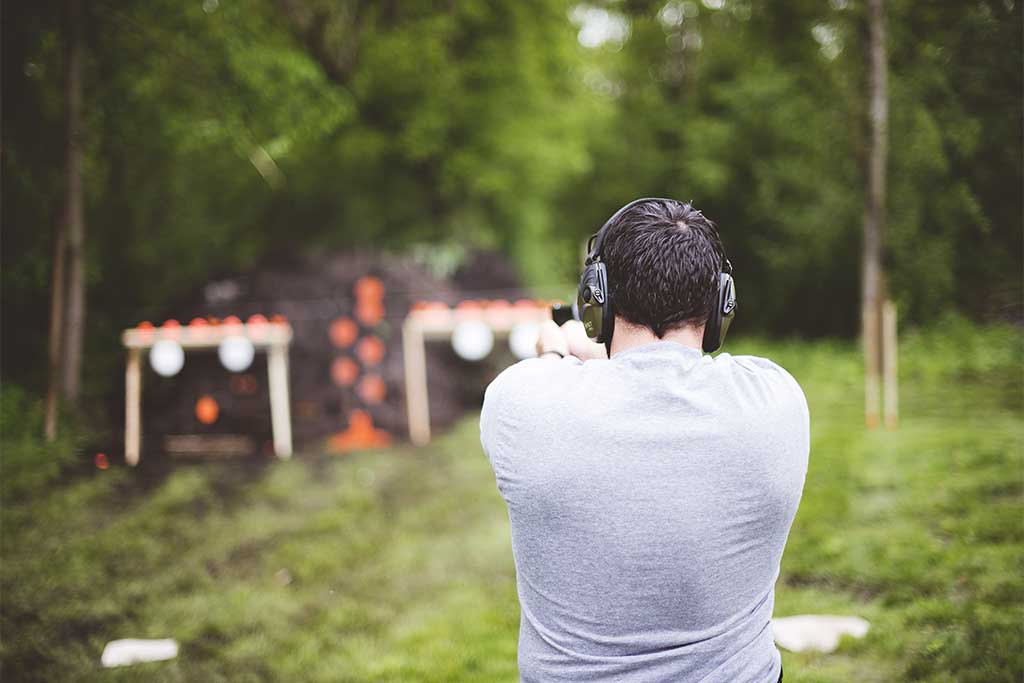 A shooting range is a great activity for your bachelor party in Prague. You can test your aim and fire some guns at targets, while also learning about gun safety and handling. Prague has a number of different shooting ranges, offering unique experiences, like archery war games and even bubble football on the same spot. There is a wide selection of weapons available, including pistols, rifles, and shotguns. Whether you're an experienced shooter or just starting out, there's something for everyone. Mostly shooting trips runs out of Prague city, and operator offers private transfers on mini-bus.
6. White Water Rafting – Take on the rapids and have an adventure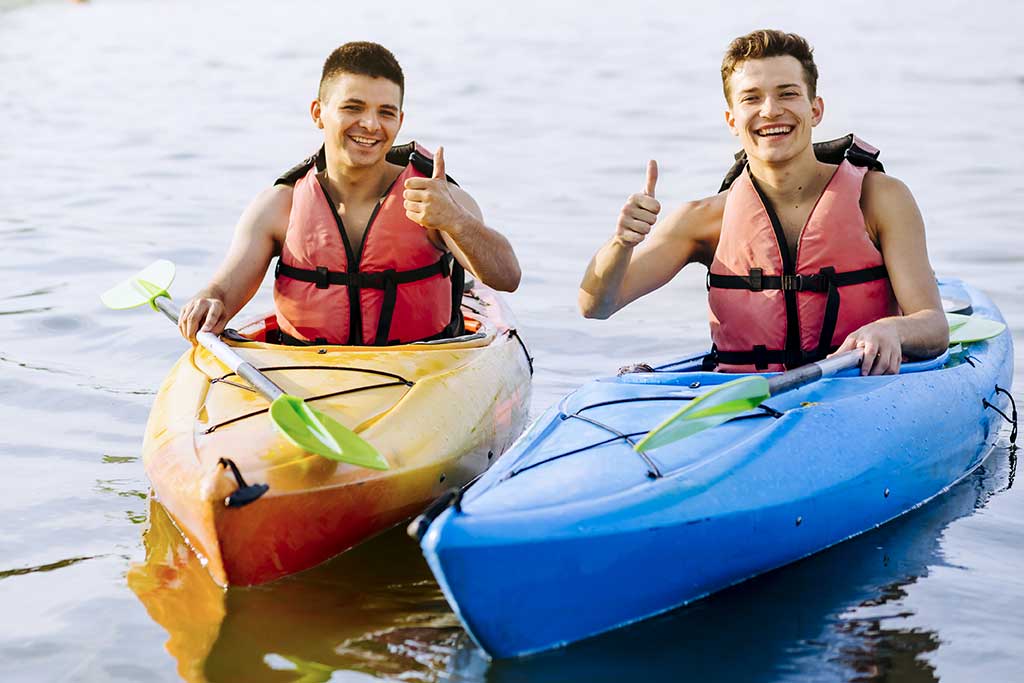 You can have an exciting adventure during your stag do in Prague by going white water rafting. Experience the rush of white water rafting and challenge the rapids! You and your friends can challenge the rapids of the Vltava River, located right in the city centre. The river is full of twists and turns that will give you a thrilling ride.
7. Escape Room – Test your wits and see if you can escape the room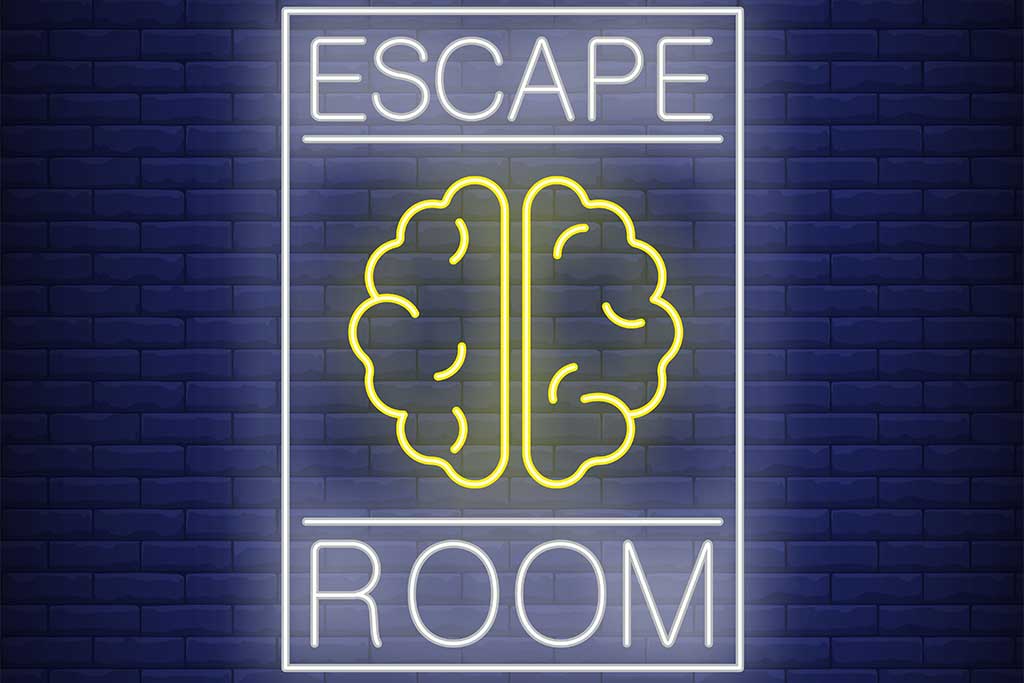 Escape rooms are a great way to test your wits on your stag party in Prague. You and your friends will have to work together to solve puzzles and find clues in order to escape the room! It's an exciting challenge that requires teamwork, problem-solving skills, and quick thinking. The escape rooms in Prague are designed to be challenging and fun, so you're sure to have an unforgettable experience.
8. Brewery Tour – Learn about the brewing process and sample some of the best beers in Prague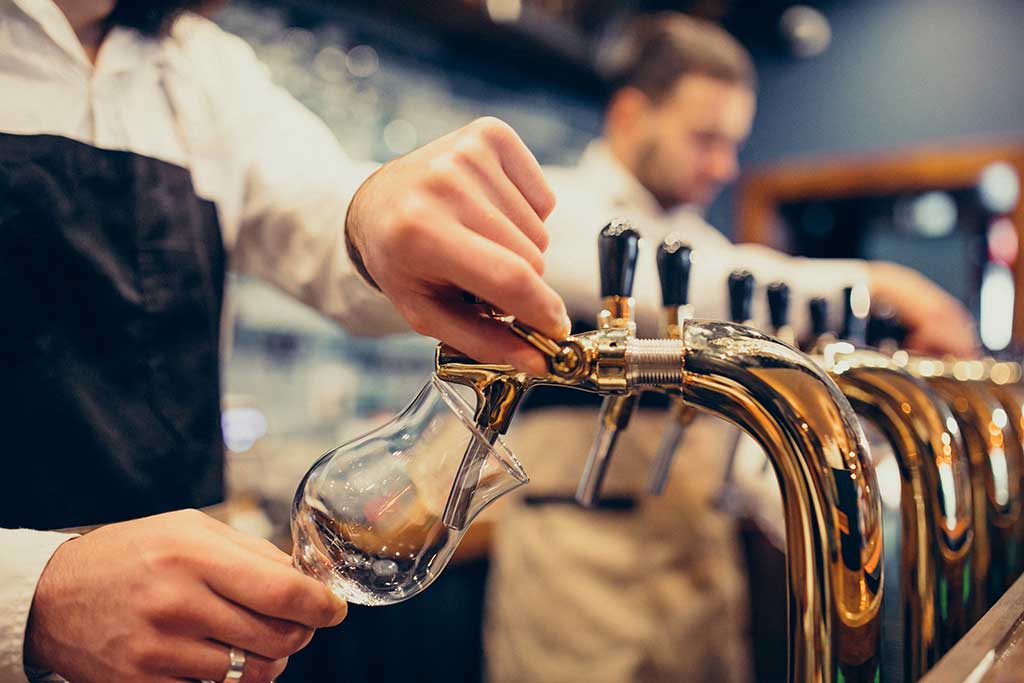 Checking out the Prague brewery tours is a fantastic way to understand the beer making process and try some of the best beers for your stag activity. A wide selection of brewery tours are available in the city, so you can visit some of the most popular breweries, and learn about how beer is made from start to finish. The tour includes tastings at each brewery, so you can sample some of the finest beers in the city. This activity will be a delight for beer lovers.
9. Czech Beer drinking competition – Make stag party weekends more exciting with a fun team challenge and unlimited beer!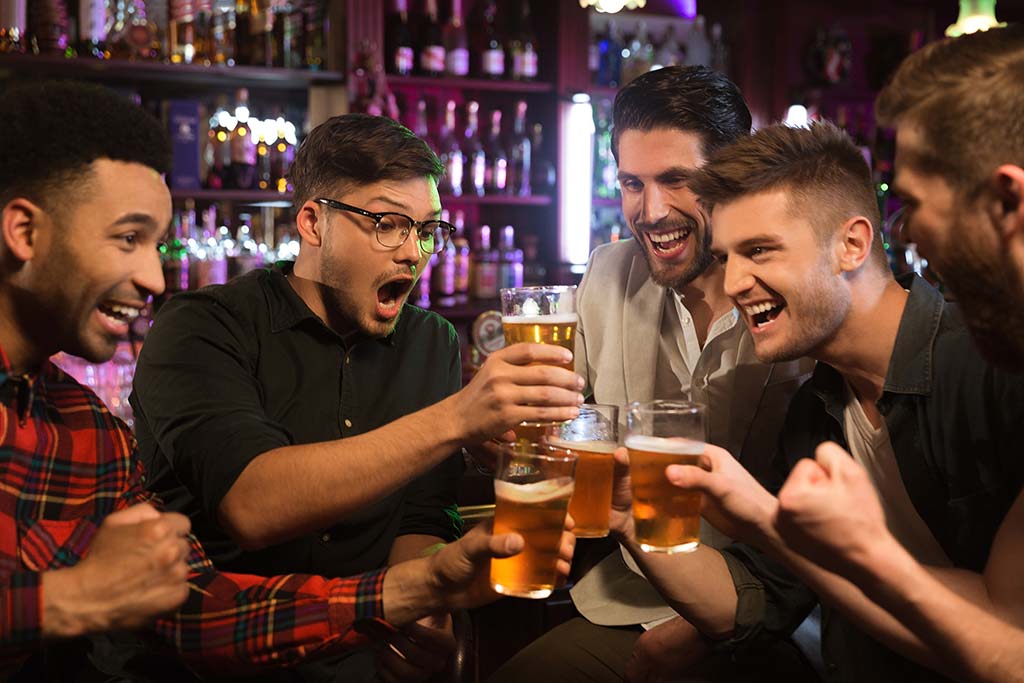 A beer drinking competition is a great way to add some excitement and friendly competition as your stag activity in Prague. With its world-renowned beer, Czech Capital is the perfect place for a beer drinking competition. Whether you're looking for a lighthearted game or an all-out chugging contest, there are plenty of ways to make it happen.
One popular option is to set a time limit and see who can drink the most beer in that time. Alternatively, you could set a number of beers to be consumed and see who can finish first. Whichever way you choose to do it, make sure everyone is aware of the rules before starting!
10. Prague Stag Strip Dinner – The ideal way to start a wild evening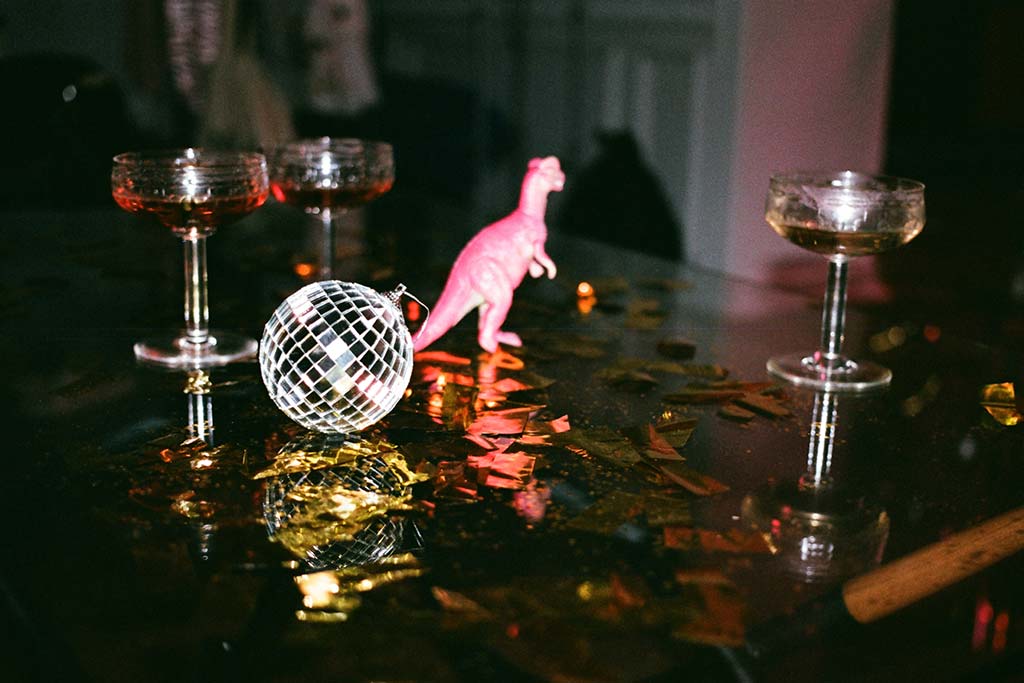 A Prague stag strip dinner is the perfect way to kick off a wild night out in this vibrant city. Whether you're looking for a stag night of fun or just want to add some spice to your party, a Prague stag strip dinner is sure to please.
The evening starts with a delicious three-course meal at one of Prague's top restaurants. Then, you and your friends will be treated to a private show with a hot female stripper. You won't forget this night!
Stag weekend in Prague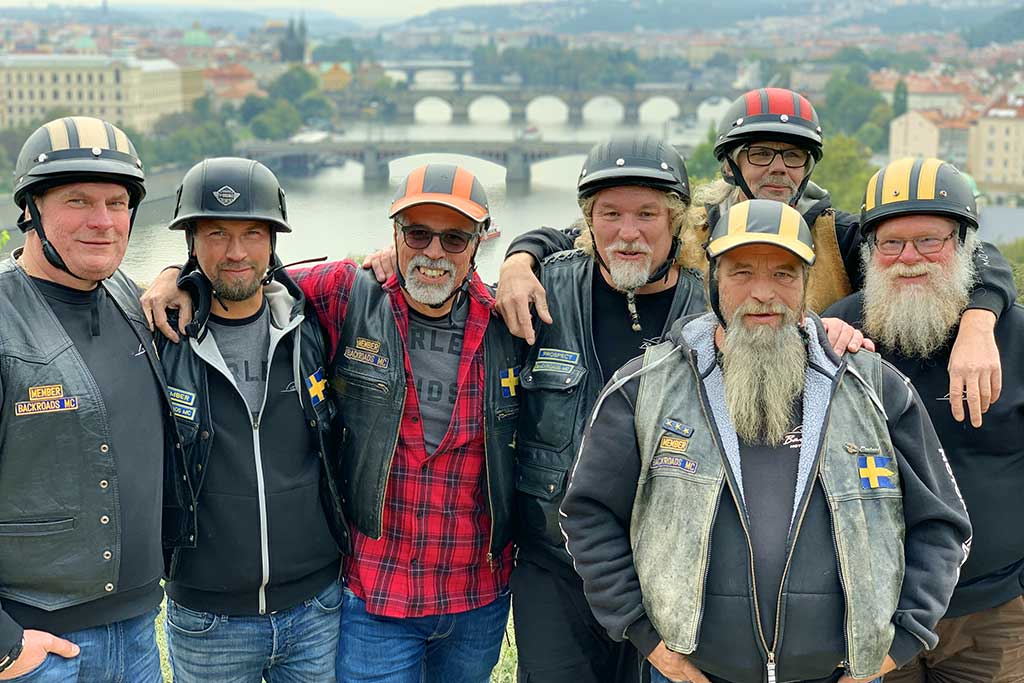 Prague is the perfect destination for a memorable stag weekend, and here are five reasons why:
1. Affordable Prices: Prague is one of the most affordable cities in Europe for a stag party weekend, with plenty of budget-friendly accommodation and activities to choose from. From cheap beer to delicious traditional Czech cuisine, you can enjoy a great time without breaking the bank.
2. Variety of Activities: Whether you're looking for an adrenaline-filled adventure or a more relaxed evening out, Prague has something for everyone. The city offers a huge selection of activities including stag dinners, strip boats, BBQ with beer, bubble football, beer gardens, hot strip clubs, private river cruise, bar crawl, giant beer pong and much more. From escape rooms and brewery tours to unlimited beer drinking competitions and strip dinners, there's no shortage of fun activities to keep your group entertained.
3. Nightlife: Prague is well known for its vibrant nightlife scene, with plenty of bars, clubs and pubs to explore on your stag do. Whether you're looking for live music or just want to grab some drinks with friends, there's something for everyone in this city after dark.
Wenceslas Square in Prague is the perfect place for a wild night. Located in the heart of the city, this bustling square is home to some of the best bars and clubs in Prague. The atmosphere at Wenceslas Square is electric, with people from all walks of life coming together to enjoy the night.
4. Sightseeing: With its stunning architecture and rich history, Prague is the perfect place to explore during your stag party trip. Take a stroll through Old Town Square or visit one of the many museums and galleries around the city. If you're feeling adventurous, take a trip to Charles Bridge and explore; it's a great way to make use of a hangover day.
Yep, after huge number of bars and pubs you should go for sightseeing. Otherwise all your photos will be about drinking, and you have no approvals that you really was in Prague. For easy sightseeing you can go on live guided viewpoints tour on electric scooter, mountain ebike or on electric Trike Harley.
5. Easy to Get Around: Prague is a relatively small city, making it easy to get around on foot or by public transport. With its efficient metro system and trams running throughout the city, you can easily explore all that Prague has to offer during your stag party weekend. Alternatively, you can book exclusive private Prague Airport Transfers for Stag Parties that include strippers on board as your English-speaking guide. This is an exciting way to kick off your weekend of fun and adventure.
End your stag weekend in Prague with a wild night at Karlovy Lazne
If you're looking for a unique way to end your stag party weekend in Prague, look no further than the perfect venue biggest club – Karlovy Lazne. This expansive five-story club is located in a historically preserved bathhouse, giving it an atmosphere unlike any other.
The first floor of the club features a large dance floor with plenty of space to show off your moves. The second and third floors are home to a variety of bars and lounges, while the fourth floor is reserved for VIP guests. The top floor features an outdoor terrace with stunning views of the city.
Prague Stag Do Ideas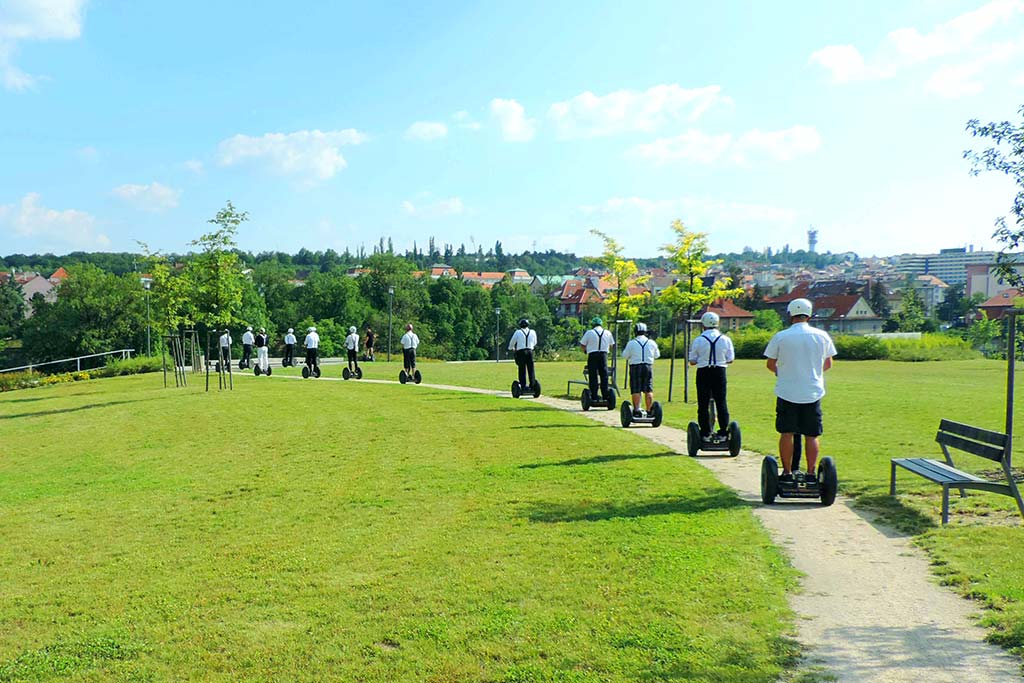 You are looking for creative stag parties ideas in Prague, right? Here are some suggestions:
The Old Town is the perfect place to start off your stag party weekends in Prague. It's full of lively bars, pubs and clubs, all within easy walking distance of each other. The area around Dlouha Street is particularly popular with stag groups, as it has a great selection of bars and clubs that stay open until the early hours.
The New Town is also home to some great bars and clubs. Wenceslas Square and its surroundings are especially attractive for stag parties, given its wide assortment of bars and nightclubs. The Wenceslas Square also boasts some of the best strip clubs, with all kinds of shows, ranging from traditional striptease to burlesque and cabaret. So if you're looking for a unique way to end your stag do in Prague, head to the Wenceslas Square for an unforgettable night out, most popular strip clubs are around you!
The Beer Museum is also worth a visit – it offers a range of beers from around the world, as well as a selection of traditional Czech dishes. Explore Prague Castle. We know that visiting typical tourist spots might not be your idea of top stag do entertainment. but If you are only going to visit one place in the city, make sure to see Prague Castle.
For those who want to explore the city, there are e-Scooter tours with English-Speaking guide that will take you to some of Prague's most iconic city sights: Prague Castle, Charles Bridge, Astronomical Clock, Lesser Quarter and much more.
Alternatively, you can take a Fun and Beer tour on Segways. The Segway rider in Prague is a pedestrian, going by sidewalks, so he can go to a brewery ;).
Choose a Segway tour for an exciting adventure, even if you've never ridden one before. As part of your tour, you'll have a chance to visit the most iconic beer garden in the Strahov Monastery, where monks brew beer using 400-years old receipe. Strahov Brewery is one of the must-do things in Prague, also as segway driving!
No matter what stag activity you choose to do, your bachelor party in Prague is sure to be an unforgettable experience.