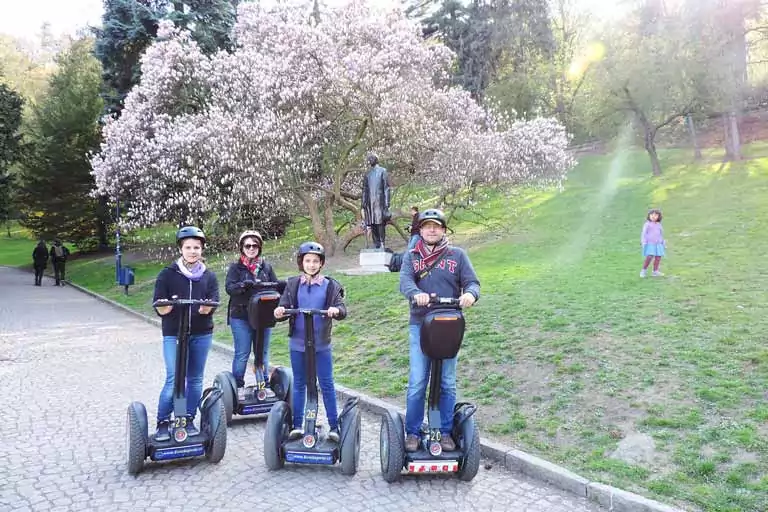 If you have just one day to see, visit Prague – that's a pitty, but if you can't do anything about it, at least something is better than anything. The recommendation how to save your time and energy and see the main famouse places is to rent the Segway wheels.
One day trip will become unforgettable on Segway. It is easy and fun riding through all the main sightseeing areas and much more – on Segway wheels it is possible to discover secret places you wouldn't see on foot – an amazing combination of tour down by the river Vltava and top of the hill with the Prague Castle. If you choose one of prepared guided tours called Grand City Tour you visit the most impressive city locations like Old Town, Lesser Town, The Lennon Wall, Prague Catles, Petrin Park, Charles Bridge, Kampa Museum, Rudolfinum, National Theatre, The Dancing House, St. Nicolas Church, Old Town Square, The old Jewish Town, Powder Tower etc.
The tour takes 2,5 hours. So there is plenty of the rest time to taste delicious food, great Czech beer and relax on the bench in one of the lovely Prague parks like Petrin or Letna and absorb the city atmospehre, or visit museum, gallery. More on www.prague-segway-tours.com – here you will find more tips how to enjoy the one day trip in Prague.