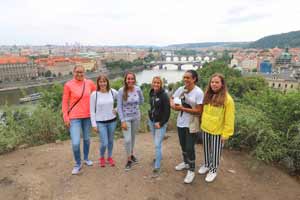 21.5.2014
London has a total of 12 bridges, 37 in Paris and in Rome there is even the 30 bridges.
Many centuries have passed between the oldest constructed and still standing – The Charles Bridge, and the construction of the newest one in Troja, which will finished within 2014. There can be found 17 bridges in total over the Vltava river in Prague.
A unique feature of Prague's bridges, is that they are set rather close together and thus offer unique perspectives – there can be seen simultaneously a variety of bridges.
Choose our classic Viewpoint tour on e-scooter and you will find during the tour beautiful places there the breathtaking bridge scenery.