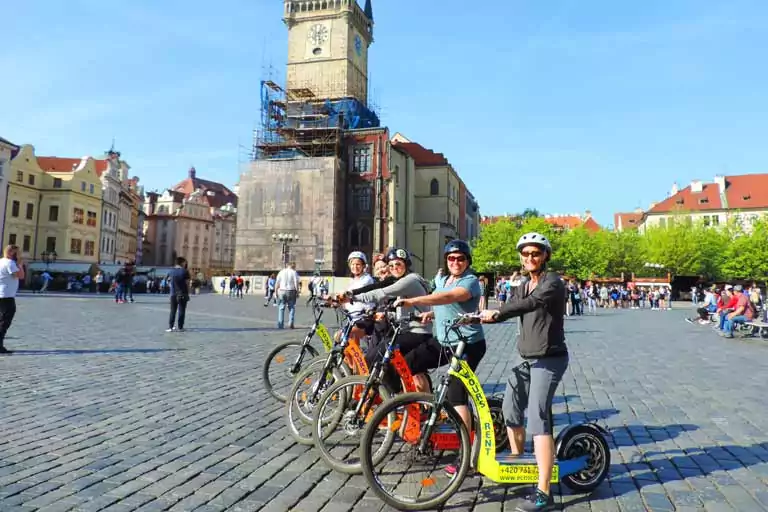 Scooter eléctrico Hugo Bike
Scooters eléctricos de fabricación checa Hugo Bike. ¡No se necesita licencia de conducir! Fácil de usar. Tiene frenos dobles, motor potente y suspensión delantera. ¡Ir cuesta arriba nunca fue tan fácil! Puedes sentarte o pararte como en un patinete mientras conduce.
Como una bicicleta pero no hay pedales
Max. velocidad: 25 km / h
Potencia del motor: 1000 Watt
Alcance: hasta 80 km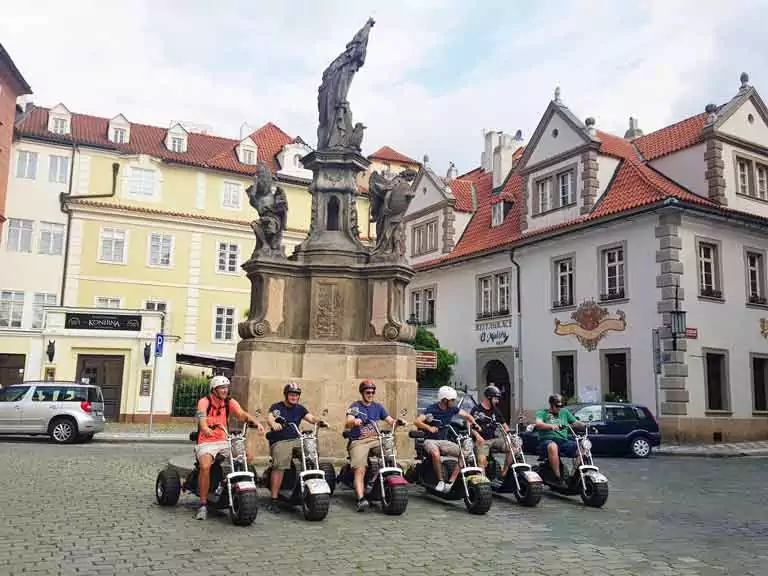 Trike Haley eléctrica
La bicicleta eléctrica de tres ruedas (Trike), cómoda y estable, puede circular por carreteras tanto en verano como en invierno sobre la nieve. Es una máquina potente y genial, ¡mucho más atractiva que un ATV!
Fácil de usar
No se requiere licencia de conducir
Puede ser con un solo conductor o con un pasajero
Mileage up to 60 km with full load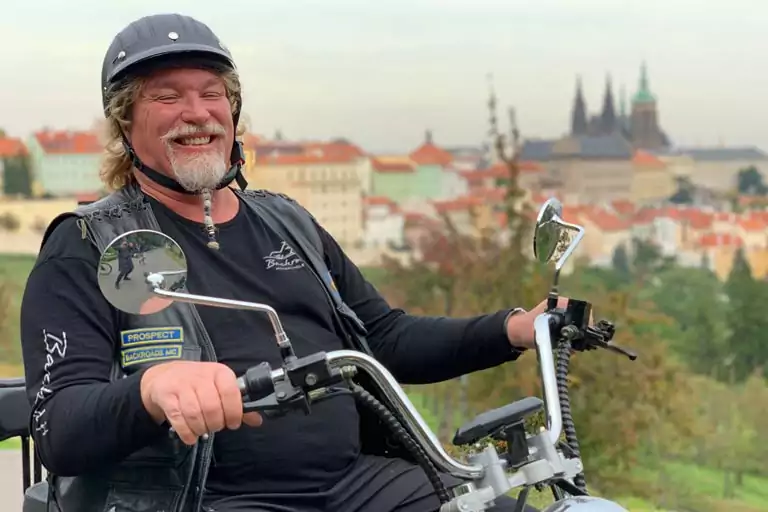 ¡El tour guiado en vivo siempre es mejor!
Puedes alquilar tu scooter eléctrico e ir por tu cuenta. Pero siempre es mejor seguir a un guía: él hará la ruta óptima del recorrido; mostrándote los mejores miradores; tomando las mejores fotos para ti.
Puedes «ajustar» una cantidad de información proporcionada por una guía desde el nivel histórico profundo hasta un mínimo (en el caso de desear mas conducción), el guía te enseñara la mejor ruta
¡Sería la mejor experiencia de Praga!